HOW TO GET TO KYOTO
Reaching by plane:
The nearest international airport to Kyoto is Kansai Intl Airport (Osaka, Japan), 49 mi away.
From Kansai Intl Airport to Kyoto:
Reaching by train:
Japan Railways Limited Express, duration 1 hour 20 min, departs every hour.
Reaching by bus:
OKK Airport Bus, duration 1 hour 25 min, departs every half an hour.
Find more at the Kyoto Transportation Guide.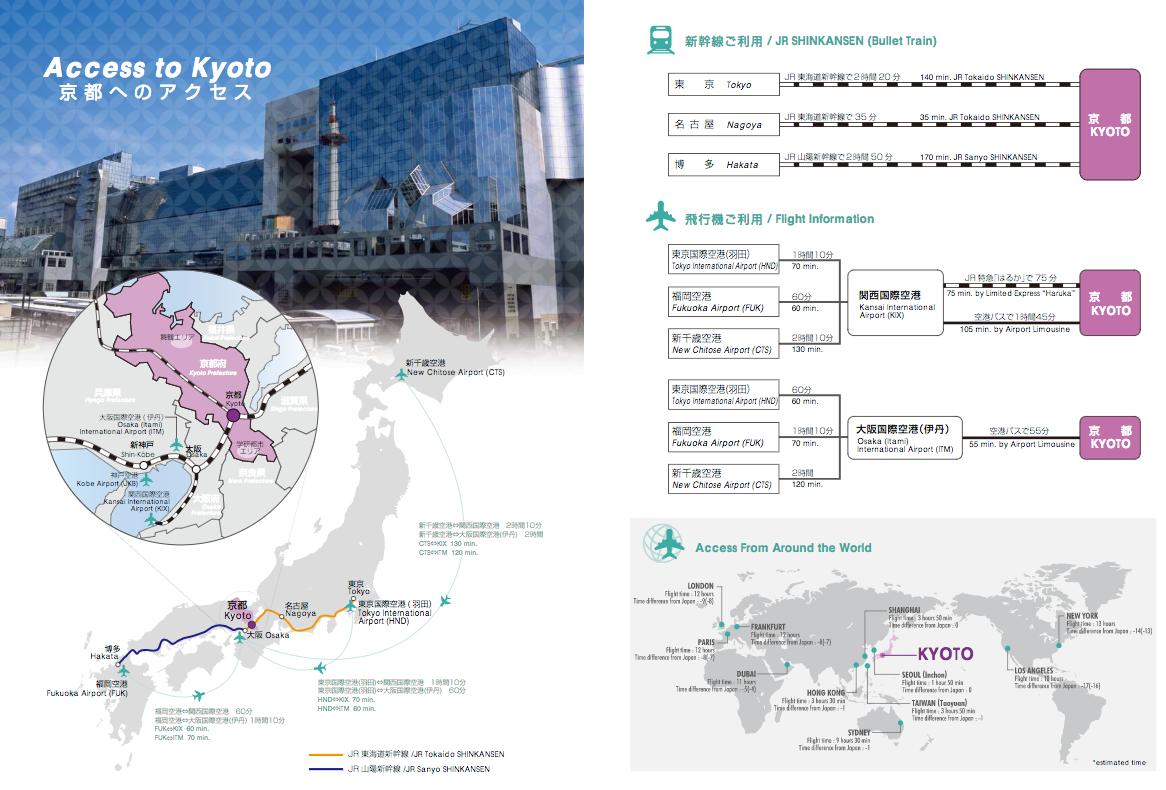 HOW TO GET TO THE CONFERENCE CENTER
The Kyoto Research Park is only one stop away from the Kyoto Station.