The conference will take place in Angelicum Universita Pontificia, Rome, Italy.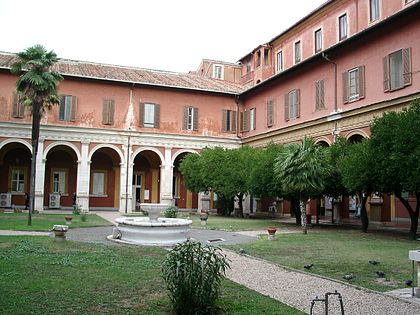 Largo Angelicum, 1, 00184 Roma RM, Italy
The splendid Angelicum complex hosts the Pontifical University of St. Thomas where the leading figures of the Catholic intellectual world study and teach, as well as the associated Convent of Sts. Dominic and Sixtus and the Baroque Church of the same name. It dates to 1569 and is situated in the exact geographical and historical centre of the Eternal City. The entrance faces Via Nazionale, a few meters from Piazza Venezia and Trajan's column, beneath the shadows of the medieval Torre delle Milizie.
From its windows and from the interior gardens you have an enchanting view of the Imperial Fora, the Coliseum, Villa Aldobrandini, the Quirinal Palace and the Victor Emmanuel Monument. There is also on-site parking. Some of the greatest masters of the 17th century have left their imprint on the architecture and decor of the building, infusing it with their unmistakable elegance. Among them: Gian Lorenzo Bernini (1649), Giacomo della Porta (1587), and Vincenzo della Greca (1654).