Barcelona is a big city, but it has a perfect size to know it by foot. You can choose to visit the buildings, with every step you take through its streets you will stumble upon some of its history. Also you can walk along the most importants parks of the city as the Ciutadella, Joan's Miro park or Montjuïc's castle.
For information: http://www.barcelonaturisme.com/wv3/en/
FREE TIME
* Montjuïc
PUBS AND NIGHT BARS
* Nick Havanna: Cl/ del Rosselló, 208
* Boca Grande: Passatge de la Concepció, 12
* Cafe Berlin: Cl/ Muntaner, 240
* Luz de Gas: Cl/ Muntaner, 246
* Ajo Blanco: Cl/ Tucet, 20-24
* Icebarcelona: Cl/ Ramón TríasFargas, 2
* BB+: Cl/del Rosselló, 164
* Zombie Lounge Bar: Cl/ de Balmes, 52
* Plata Bar: Cl/ del Consell de Cent, 233
* De Copas: Cl/ de Bruniquer 65 Barcelona
* MuseuMaritim: Agda de les Drassanes, s/n
* Punto BCN: Cl/Muntaner, 63
* Ideal Cocktail Bar: Cl/Aribau, 89
Check Olocomesoldejas Website for foodie tips!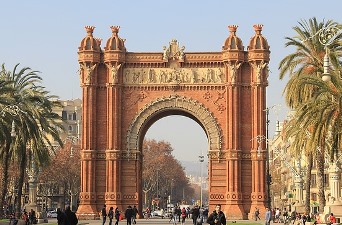 Arc del Triomf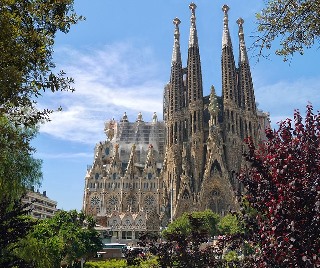 La Sagrada Familia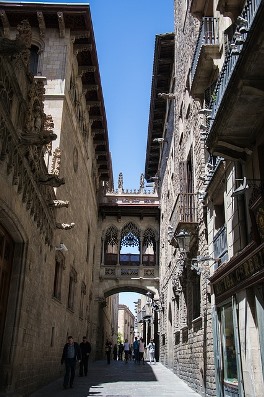 Gothic Quarter