Kitakyushu (北九州, Kitakyūshū, lit. "North Kyushu") is the northernmost city of Kyushu and has been an important hub for both land and marine traffic since olden times. It is the gateway between Honshu and Kyushu, as well as an important port for international trade.
Thanks to the preservation of multiple old buildings from Meiji Period, a certain flair of past decades can still be experienced around Moji Port.
Places to visit in Kitakyushu
Kawachi Wisteria Garden : Garden with spectacular flower tunnels.
Moji Port : Waterfront area with a nostalgic atmosphere.
Visit Nanzoin: The Most Beautiful Temple You've Never Heard Of
Enjoy the Kitakyushu cuisine and do not miss a dish of Hakata's called "Mizutaki". Rich soup making it boiled 10 hours!!
Information about Fukuoka Toursit City Pass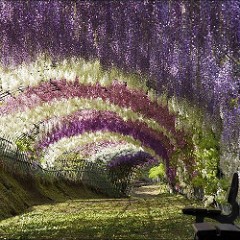 Kawachi Wisteria Garden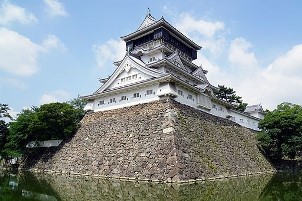 Kokura Castle