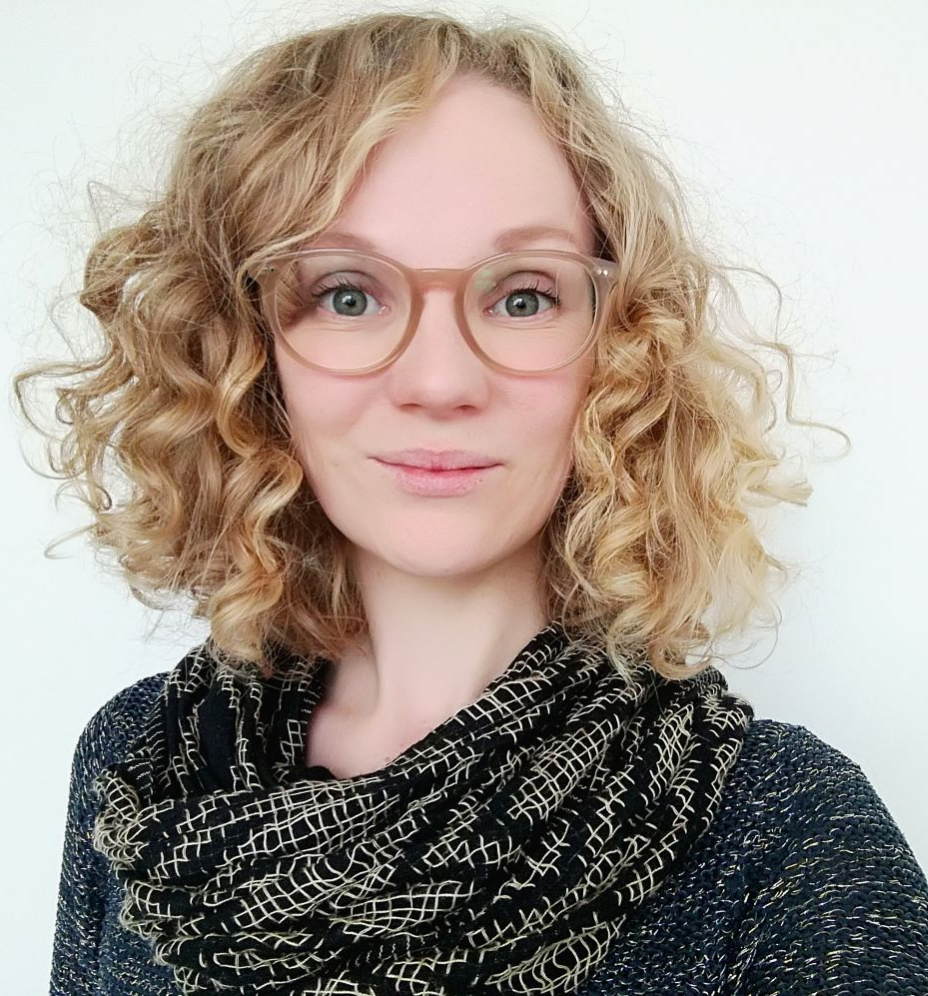 Linn Leppert
University of Twente, Netherlands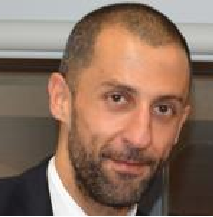 Giacomo Giorgi
Università di Perugia, Italy
Symposium 1
Tue 8th September - Structure and dynamics of halide perovskites
Chair: Linn Leppert
Keynote:

Invited Speakers: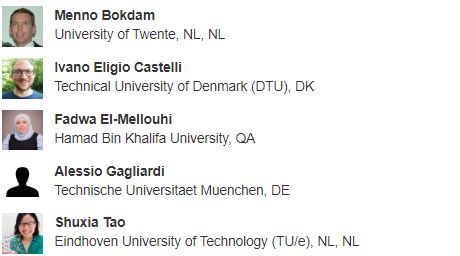 Symposium 2
Tue 9th September - Optoelectronic properties of halide perovskites from DFT and beyond
Chair: Giacomo Giorgi
Keynote:

Invited Speakers: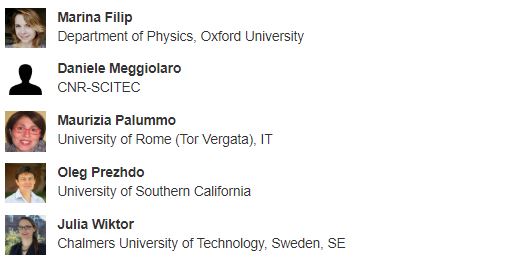 Oral abstract submission deadline: 24th July
ePoster submission deadline: 4th September at 12:00h UTC (14:00 CEST)
Early registration deadline: 6th September
ePoster board: available to registered participants 7th September.
Schedule and program are in UTC time. The seminar will start at 08:30 UTC / 10:30h CEST click here to check your local time.
Once the meetup finished all registered participants have available the talks recorded. You should go to nanoGe general home, then Past events tab, choose this conference and login.
Oral session: starts at 08:30 UTC (10:30 CEST) and finishes at 14:00 UTC (16:00 CEST)
ePoster session starts at 14:10 UTC (16:10 CEST) and finishes at 15:40 UTC (17:40 CEST). However, it will remain open for the participant's interaction.
Zoom session: will be open at 08:15 UTC(10:15 CEST ) and closes with the conference closure at 14:10 UTC (16:15 CEST)
If you are in an institution whose country is listed as "Developing country" (see here), contact us and we will send you a reduced registration fee (deadline 6th September).
For any further information we are glad to support at office@scito.org
Note: Applications will only be accepted for participants who use the official email of their institution.
Organize an online seminar
nanoGe is eager to promote the organization of online seminars. Do you have a topic? It's very easy to lauch a meetup! Just describe the topic, decide a few speakers, and fill the form.
Most important: We wish to encourage participation of both junior and senior researchers, please propose interesting research directions
You are invited to participate in the online conference on Theory and Computation of Halide Perovskites (ComPer). It will take place September 8th and 9th at 08:30 UTC / 10:30h CEST
Contents
Bulk Hybrid Organic-Inorganic Halide Perovskites (OIHPs) with stoichiometry ABX3 (A=organic cation; B=Pb2+, Sn2+; X=halide) have revolutionized the field of low-cost photovoltaics, with power conversion efficiencies exceeding 25%. Their success is due to unique features such as high absorption coefficients, high compatibility with solution-based processing, optimal gaps for single-junction solar devices, and the very long diffusion length of the charge carriers. To date, moisture and heat-mediated degradation of OIHP-based devices still stand in the way of device mass production. However, the use of pure inorganic and 2D OIHPs, in which the short-chain, highly hydrophilic, organic A site cation is replaced by inorganic (Cs, to form both single- or double-perovskites, i.e. CsBX3 and Cs2B'B''X6) and long-chain hydrophobic ions, respectively, has been shown to greatly reduce the degradability of the final devices.
Theory and computation are playing a vital role in expanding our understanding of the properties behind the success of these complex and diverse materials. Advances in machine learning algorithms and computational power in the last years have opened the way towards systematically screening millions of materials for favorable optoelectronic properties. On the other hand, highly accurate methods such as Green's function-based many-body perturbation theory are allowing to calculate the properties of quasiparticles, such as excitons and polarons, while density functional theory (DFT) and force-field based molecular dynamics are used to understand the structural stability and dynamics of halide perovskites.
This online conference aims at bringing together experts from different fields in order to present and discuss the state-of-the-art in the theory and computation of halide perovskites.
Topics
Main topics will include (but are not restricted to):
High-throughput and machine learning

Material discovery

Lead-free halide perovskites

Quasiparticles (excitons, polarons, etc) from DFT and beyond

Structural dynamics and (in)stability of halide perovskites.

Defect physics

Dimensionally reduced systems
This online seminar brings the scientific conference gathering to the desktops or smartphones of scientists worldwide. Researchers can present their work and keep up with cutting-edge research in the field while reducing their carbon footprint, improve the work-life balance and keep the sense of community.
There will be three types of contributions:
In order to present an oral contribution you need to submit an abstract and select your preference for oral contribution. Contributed orals will be selected by the organizing committee. Oral abstracts not selected for oral will have the chance to be presented as an ePoster. For presenting an ePoster contribution it is necessary to present an ePoster before the deadline for ePoster submission.
What do I need to join the online conference?
Registration
In order to register to the conference, you need to log in nanoGe (or create an account if you are not registered yet) and buy a ticket as usually.
Submit your contribution
Participants can be part of the program presenting their work to the audience through a Contributed Talk or an ePoster. Once you are registered in the conference, you will be able to submit your contribution in the Abstract Submission tab.
Join the live conference
Two hours before the start of the Oral Session, the Live Conference tab will be available at the conference website. Participants should log in and enter the tab, where they will have access to the streaming video for the Oral Session and a direct buttom to the ePoster Session platform.
Join the ePoster Session
The ePoster Session chat platform will be available during the conference through the Live Conference tab. There, a "Go to conference" buttom will be available for participants to join the chat platform at any moment. The ePoster Session starts officially after the Oral Sessions. The instructions on how the chat platform works are available in the Instructions for participants and will be explained at the end of the Oral Sessions.
Conference on demand
Registered participants will have access to the videos of the Oral Sessions on demand. Videos will be available there for registered (and logged) users. It will allow them to rewatch the best moments in case they have missed any session. nanoGe will upload the videos after the sessions and make them available in a private tab for conference members.
For non-registered users, the conference will be available on-demand the week after the conference from the nanoGe website.