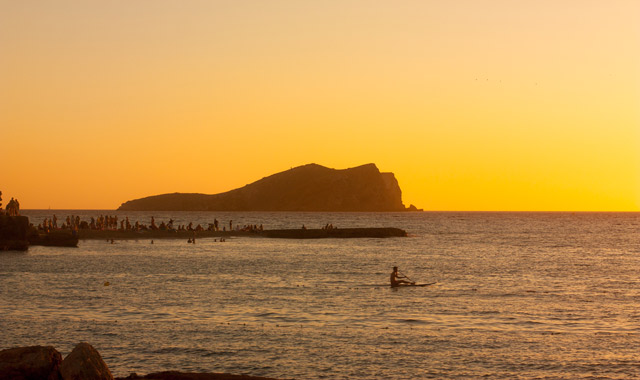 Throughout the conference, attendees are provided with activities designed to enhance personal and professional development, such as:
Exploring the island's hidden coves and secret caves through exhilarating paddleboarding or kayaking excursions, allowing you to immerse yourself in Ibiza's breathtaking natural beauty. You can also take part in guided nature walks, running sessions or yoga trainning by the beach shore to train your body and renewing energies.
Engaging with the Ibiza awe-inspiring natural beauty not only offers a sense of adventure but also allows for a profound connection with nature, promoting mental tranquility and physical vitality.These activities facilitate a deeper connection with the environment, promoting mindfulness, stress reduction, and physical fitness.
Nourishment at the congress is a true reflection of our values. Organic and locally sourced food options are available, promoting the principles of farm-to-table dining. Savor delectable dishes created with seasonal ingredients that support local farmers and reduce the carbon footprint.
More information available on the Schedule.
---