Juan Bisquert
Universitat Jaume I, Castellón, Spain

Juan A. Anta
Pablo de Olavide University, Sevilla, Spain, ES
Bruno Ehrler
Center for Nanophotonics, AMOLF, The Netherlands, NL

Francisco Fabregat-Santiago
Universitat Jaume I, Institute of Advanced Materials (INAM) - Spain, ES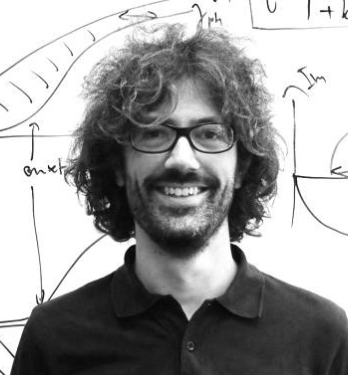 Dino Klotz
Kyushu University, JP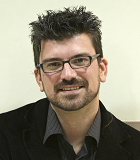 Iván Mora-Seró
Universitat Jaume I, Institute of Advanced Materials (INAM) - Spain, ES
You are invited to participate in the Online Meetup on Measurement of Perovskite Solar Cell by Impedance Spectroscopy and Transient Methods. It will take place July 21st at 16:00h CEST (Madrid/Paris)
Contents
The advances of perovskite solar cell require the understanding of materials and devices by characterization techniques. In this online meeting we will analyze properties of perovskite solar cells using time and frequency domain methods, such as Impedance Spectroscopy, Intensity Modulated Photocurrent Spectroscopy (IMPS) and time transient methods as TAS and photovoltage decays. We will discuss problems of measurements, mechanistic behaviors, and models used to describe the physical responses.
Topics to be covered by the conference:
Perovskite solar cells
Impedance spectroscopy
IMPS
Time transient
This online seminar brings the scientific conference gathering to the desktops or smartphones of scientists worldwide. Researchers can present their work and keep up with cutting-edge research in the field while reducing their carbon footprint, improve the work-life balance and keep the sense of community.
The Oral Session will consist on a few short broadcasted talks led by Invited Speakers, followed by a time for questions from the public driven by a moderator.
What do I need to join the online conference?
Registration
In order to register to the conference, you need to log in nanoGe (or create an account if you are not registered yet) and buy a ticket as usually. Upload a profile picture if it is not yet in the system. You will receive the registration confirmation via e-mail.
Join the live conference
Two hours before the start of the Oral Session, the Live Conference tab will be available at the conference website. Participants should log in and enter the tab, where they will have access to the streaming video for the Oral Session and a direct buttom to the ePoster Session platform.