nanoGe Fall Meeting is a unique series of symposia focused on advanced materials preparation and fundamental properties and their applications, in fields such as renewable energy (photovoltaics, batteries), lighting, semiconductor quantum dots, 2-D materials synthesis and semiconductors fundamentals, bioimaging, etc.
The symposia are medium size and closely related to form an exciting, interdisciplinary event that attracts key players of the respective fields either as organizers, invited speakers, or as participants.
Our meeting is held in the hotel Melia Costa del Sol in Torremolinos (Málaga - Spain). In a beautiful location in front of the sea where you will be able to relax after the interesting talks.
Do not miss this opportunity and join our nanoGe Fall Meeting18 to meet the awesome list of invited speakers and organizers we have prepared for you!.
Early registrantion and Abstract submission deadline Oral : 23th June
Abstract submission deadline Poster: 20th July
The conference will take place in Torremolinos, Málaga in the seafront Melià Costa del Sol Convention Center.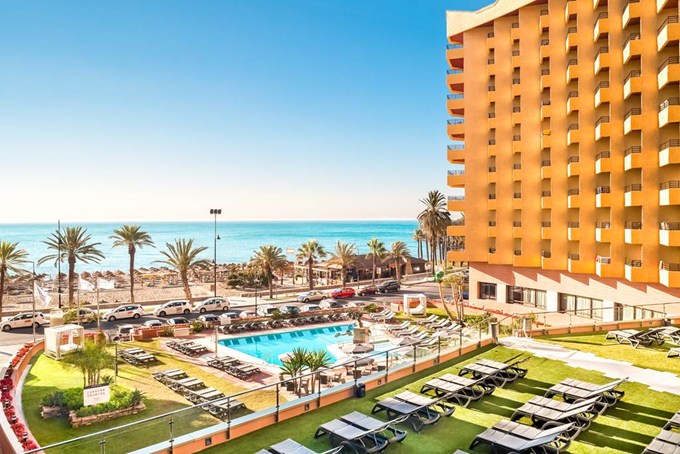 Eternal summer
The constant blue of the sky is reflected in the sea beside Meliá Costa del Sol. Enjoy the beach at your feet all year round, a fully-equipped convention center and hotel in the seafront.
The modern and elegant Convention Centre at the Meliá Costa del Sol located in Malaga, in Torremolinos, on the Costa del Sol, and strategically located 10 minutes from the International Airport of Malaga and 15 minutes from the AVE Malaga / Maria Zambrano train station.
Advanced PV technologies and concepts with new functionalities.
Charge Carrier Dynamics at the Nanoscale.
Fundamental aspects of perovskite solar cells and optoelectronics.
Fundamental Processes in Semiconductor Nanocrystals.
Hybrid Materials for Catalysis and Optoelectronic Applications.
Modelling Perovskite Solar Cells Microscale to Macroscale.
Solar Fuel.
Solution-based Two-dimensional Nanomaterials Sol2D.