Tue May 26 2020
11:55 - 12:00
nanoGe Presention
12:00 - 12:05
Opening Prof. Durrant
Perovskite Fundamentals - UTC time - S1
Chair: Annamaria Petrozza
12:05 - 12:15
S1-K1
Session Introductory Remarks

Petrozza, Annamaria
Annamaria Petrozza a
a,
CompuNet, Istituto Italiano di Tecnologia (IIT), Genova, Genova, IT
12:15 - 12:30
S1-I5
Institute of Chemical Research of Catalonia and Institució Catalana de Recerca i Estudis Avançats, ES
Self-assambled Monolayers as Efficient Contact in Perovskite Solar Cells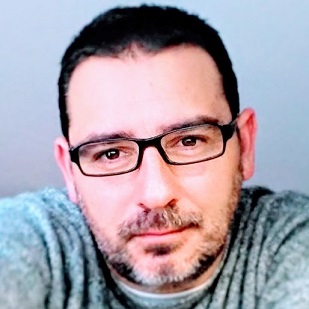 Palomares, Emilio
Institute of Chemical Research of Catalonia and Institució Catalana de Recerca i Estudis Avançats, ES
Emilio Palomares a
a,
ICIQ.Institute of Chemical Research of Catalonia - ICREA, Spain, ES
Our group has investigated the use of Self Assembled Monolayers (SAMs) made of semiconductor hole transport organic molecules to replace the most common p-type contact, PEDOT:PSS, in perovskite based solar cells. The SAMs can be easily incorporated into the devices by simple solution processing by dipping the TOC ( transparent conducting oxide glass) in a solution containing the SAM. The SAMs are transparent, do not have influence over the ion migration mechanismes that have been found in perovskite solar cells and are very robust. The SAM molecule leads to a solar to energy conversion efficiency always higher than PEDOTPSS. In some cases over 17% which is among the highest efficiencies reported to date for PiN perovskite solar cells. The present finding highlights the potential of semiconductor based SAMs to fabricate stable and high performing planar PSCs. Moreover, intial measuements of carrier losses on this type of solar cells will be also presented.
12:30 - 12:45
S1-I6
Helmholtz-Zentrum Berlin für Materialien und Energie GmbH, Germany
Tuning Halide Perovskite Work Function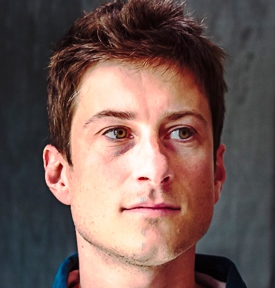 Abate, Antonio
Helmholtz-Zentrum Berlin für Materialien und Energie GmbH, Germany, DE
Antonio Abate a
a,
Helmholtz-Zentrum Berlin für Materialien und Energie GmbH, Germany, Berlin, DE
Head of the Young Investigator Group Dr. Antonio Abate
Photovoltaic solar cells can directly convert the sunlight into electric energy by making use of the photovoltaic effect in semiconductors. Halide perovskites are emerging crystalline semiconducting materials with among the strongest light absorption and the most effective electric charge generation needed to design the highest efficient photovoltaic solar cells. Their efficiency has increased very rapidly from 3.8% in 2009 to over 22.1% nowdays. The long-term stability of these cells is crucial for their economic viability, and yet this criterion is still barely studied. Antonio Abate's goal is to develop stable perovskite solar cells with an operating life exceeding 25 years.
13:00 - 13:15
S1-I1
Forschungszentrum Jülich GmbH, DE
Combination of Transient and Steady-state Photoluminescence for the Characterization of Halide Perovskite-based Layer Stacks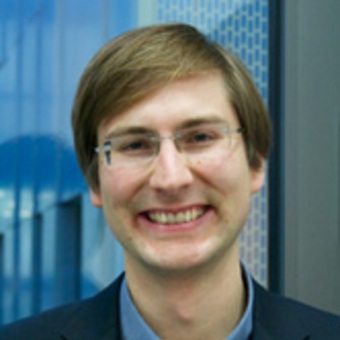 Kirchartz, Thomas
Forschungszentrum Jülich GmbH, DE, DE
He studied electrical engineering in Stuttgart and started working on Si solar cells in 2004 under the guidance of Uwe Rau at the Institute for Physical Electronics (ipe) in Stuttgart. After finishing his undergraduate studies in 2006, he continued working with Uwe Rau first in Stuttgart and later in Juelich on simulations and electroluminescence spectroscopy of solar cells. After finishing his PhD in 2009 and 1.5 years of postdoc work in Juelich, Thomas Kirchartz started a three year fellowship at Imperial College London working on recombination mechanisms in organic solar cells with Jenny Nelson. In 2013, he returned to Germany and accepted a position as head of a new activity on hybrid and organic solar cells in Juelich and simultaneously as Professor for Photovoltaics with Nanostructured Materials in the department of Electrical Engineering and Information Technology at the University Duisburg-Essen. Kirchartz has published >100 isi-listed papers, has co-edited one book on characterization of thin-film solar cells whose second edition was published in 2016 and currently has an h-index of 38.
Thomas Kirchartz a
a,
Forschungszentrum Jülich GmbH, DE, Wilhelm-Johnen-Straße, Jülich, DE
Both transient and steady state photoluminescence PL have been frequently used to analyze the properties of halide perovskite films[1] and recently also layer stacks, i.e. films with interfaces.[2-4] Here, we present our current level of understanding of how to analyze the data. In the case of films, long decays in transient PL correlate well with strong steady state PL. The shape of the decays allows us to determine bimolecular and monomolecular recombination coefficients, the former of which is clearly affected by photon recycling.[1, 5] In the case of films with one interface, we show that high luminescence is still beneficial for high open-circuit voltages in devices and still correlates with long photoluminescence decays.[2] We show by simulation how the combination of steady state PL with tr-PL can be used to better understand band alignment at interfaces and how it provides an estimate of the surface recombination velocities. Finally, we discuss the case of layer stacks with two contacts and of full devices. Here, additional effects such as the conductivity and capacitance of contact layers become important. In addition, the question arises on how to compare purely optical techniques with techniques that use electrical detection. One example is the comparison between transient PL and transient photovoltage. The difference between the two is that transient PL measures the internal voltage, i.e. the quasi-Fermi level splitting, and transient photovoltage measures the external voltage that builds up at the external terminals of the cell. While both decays are affected by the contact layers, the impact is substantially different. The external voltage first has to be built up by charging up the capacitance of the interfacial layers, the internal voltage peaks immediately after the laser pulse and then decays fairly quickly.
13:15 - 13:30
S1-I2
Universitat Jaume I, Institute of Advanced Materials (INAM) - Spain
Understanding the Physical Response of Perovskite Solar Cells by Frequency Domain and Time Transient Decay Methods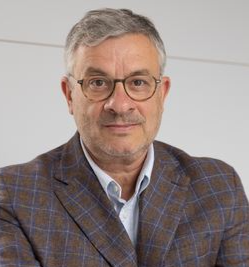 Bisquert, Juan
Universitat Jaume I, Institute of Advanced Materials (INAM) - Spain, ES
Juan Bisquert (pHD Universitat de València, 1991) is a Professor of applied physics at Universitat Jaume I de Castelló, Spain. He is the director of the Institute of Advanced Materials at UJI. He authored 360 peer reviewed papers, and a series of books including . Physics of Solar Cells: Perovskites, Organics, and Photovoltaics Fundamentals (CRC Press). His h-index 95, and is currently a Senior Editor of the Journal of Physical Chemistry Letters. He conducts experimental and theoretical research on materials and devices for production and storage of clean energies. His main topics of interest are materials and processes in perovskite solar cells and solar fuel production. He has developed the application of measurement techniques and physical modeling of nanostructured energy devices, that relate the device operation with the elementary steps that take place at the nanoscale dimension: charge transfer, carrier transport, chemical reaction, etc., especially in the field of impedance spectroscopy, as well as general device models. He has been distinguished in the 2014-2019 list of ISI Highly Cited Researchers.
Juan Bisquert a
a,
Universitat Jaume I, Institute of Advanced Materials (INAM) - Spain, Avinguda de Vicent Sos Baynat, Castelló de la Plana, ES
The dynamic response of metal halide perovskite devices shows a variety of physical responses that need to be understood and classified for enhancing the performance and stability and for identifying new physical behaviours that may lead to developing new applications. These responses are the outcome of complex interactions of electronic and ionic carriers in the bulk and at interfaces. Based on a systematic application of frequency modulated techniques and time transient techniques to the analysis of kinetic phenomena, we present a picture of the dominant effects governing the kinetic behaviour of halide perovskite devices. First with impedance spectroscopy we provide an interpretation of capacitances as a function of frequency both in dark and under light, and we discuss the meaning of resistances and how they are primarily related to the operation of contacts in many cases. The capacitance reveals a very large charge accumulation at the electron contact, which has a great impact in the cell measurements, both in photovoltage decays, recombination, and hysteresis. We also show the identification of the impedance of ionic diffusion by measuring single crystal samples. Working in samples with lateral contacts, we can identify the effect of ionic drift on changes of photoluminescence, by the creation of recombination centers in defects of the structure.1 We also address new methods of characterization of the optical response by means of light modulated spectroscopy. The IMPS is able to provide important influence on the measured photocurrent.2 We describe important insights to the measurement of EQE in frequency modulated conditions, which shows that the quantum efficiency can be variable at very low frequencies. The combination of IMPS and Impedance Spectroscopy is able to provide a detailed picture that explains low frequency characteristics, influencing the fill factor of the solar cell. As a summary we suggest an interpretation of the effects of charge accumulation, transport, and recombination. on current-voltage characteristics and time transient properties, and we suggest a classification of the time scales for ionic/electronic phenomena in the perovskite solar cells.
13:30 - 13:45
S1-I3
University of Potsdam, DE
The Efficiency Potential of Perovskite Solar Cells

Neher, Dieter
University of Potsdam, DE, DE
Prof. Dieter Neher studied physics at the University of Mainz. In 1990 he gained his PhD with Prof. G. Wegner. From 1990-1992 he was a research associate at the Optical Sciences Centre, Tucson, Arizona and at the Centre for Research in Electrooptics and Lasers, Orlando, Florida with Prof. G. Stegeman. 1992 he joined again Prof. G. Wegner at the MPI-P, heading the group Electrooptical Phenomena in Polymers. Following his habilitation in November 1998, he became Professor of Soft Matter Physics at the Institute for Physics and Astronomy at the University of Potsdam. Current research interests are electrical, optical and optoelectronic processes in conjugated materials.
Martin Stolterfoht a, Pietro Caprioglio a, Christian M. Wolff a, Dieter Neher a
a,
University of Potsdam, Institute of Physics and Astronomy, Karl-Liebknecht-Str 24-25, Potsdam, 14476, DE
Perovskite semiconductors demonstrate a large potential for commercial applications in single and multijunction solar cells, detectors or LEDs. A key for these applications is their highly fluorescent nature due to low defect densities and their simple processability from solution. However, complete devices suffer from losses to due non-radiative losses. This talk presents recent advances in understanding and suppressing non-radiative recombination in perovskite solar cells. Quantification of the quasi-Fermi level splitting through precise measurements of the photoluminescence quantum yield (PLQY) on perovskite films with and without attached charge transport layers pinpoint the origin of these recombination losses. These studies highlighted the role of interfacial recombination in limiting the internal voltage in the absorber layer [1-3]. By performing these measurements as function of light intensity allowed us to experimentally assess the efficiency potential of any neat perovskite film on glass, with or without attached transport layers [4]. We find that properly-passivated triple cation perovskite films exhibit exceptionally high implied PCEs >28%. Finally, strategies are presented to reduce both the ideality factor and transport losses to push the efficiency towards the thermodynamic limit.
14:00 - 14:15
S1-I4
Zahner-elektrik GmbH & Co. KG
Beyond the Chopper Wheel: Advanced IPCE Measurement Using AC Excitation

Saddique, Waqas
Zahner-elektrik GmbH & Co. KG, DE
Waqas Saddique a
a,
Zahner-elektrik GmbH & Co. KG, Thüringer Str. 12, Kronach, DE
Incident photon to current efficiency (IPCE) measurement is used to characterize solar cells or photoelectrodes. For the IPCE measurements, a chopper based setups with Xe arc lamp is normally used. Such setup provides unstable light illumination which changes with time so no two IPCE measurements can be truly compared. Besides, these setups require long warm-up time, cause thermal heating of the solar cell/photoelectrode and have low power efficiencies. In this work, an advanced setup is used for the IPCE measurements. This setup provides a stable and reproducible LED light source. The light from LEDs is controlled electrically and provides an extensive frequency range for the IPCE measurement. IPCE measurements on such extensive frequency range are not possible with a mechanical chopper. With the advanced IPCE setup, complementary information is also obtained, i.e., phase information for real sine wave excitation, which provides further insight into the charge transfer kinetics of the system under investigation.
14:30 - 16:30
Poster session
Wed May 27 2020
Characterisation and Photophysics of OPV and Perovskite Materials - UTC time - S2
Chair: Tracey Clarke
12:00 - 12:05
Abstract not programmed
12:05 - 12:15
S2-K1
Session Introductory Remarks

Clarke, Tracey
Tracey Clarke a
a,
University College London UCL, Torrington Place, GB
12:15 - 12:30
S2-I4
University of Cambridge - UK
Management of the Coulomb Interaction in Organic LEDs and Solar Cells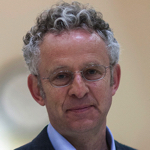 Friend, Richard
University of Cambridge - UK, GB
Richard Friend holds the Cavendish Professorship of Physics at the University of Cambridge. His research encompasses the physics, materials science and engineering of semiconductor devices made with carbon-based semiconductors, particularly polymers. His research advances have shown that carbon-based semiconductors have significant applications in LEDs, solar cells, lasers, and electronics. His current research interests are directed to novel schemes – including ideas inspired by recent insights into Nature's light harvesting – that seek to improve the performance and cost of solar cells.
Richard Friend a
a,
Cavendish Laboratory, University of Cambridge - UK, JJ Thomson Avenue, 9, Cambridge, GB
Management of the Coulomb interaction in organic LEDs and solar cells
The physics of organic semiconductors is often controlled by large electron-hole Coulomb interactions and by large spin exchange energies. I will discuss recent strategies that allow these interactions to be harnessed for efficient device operation. For LEDs, 3:1 statistical formation of triplet:singlet excitons through electron-hole recombination limits efficiency if the triplet state is non-emissive, but is recovered for systems with reduced exchange energy and strong spin-orbit coupling in organo-metallic systems or for system where triplet-triplet collisions produce singlet excitons efficiently. We have recently demonstrated that π-conjugated radical materials with doublet ground states can operate with high efficiency in the doublet manifold. For organic PV systems, long-range charge separation from the donor-acceptor heterojunction must overcome a substantial Coulomb barrier, which we find always sets up a measurable optical Stark shift that we measure to be 200 meV or more. Whether this separation is ultrafast (sub-picosecond) or slow (>10 psec) depends on the 'excess' energy provided by the photogenerated exciton to the separating electron-hole pair, both for fullerene acceptor systems and those with non-fullerene acceptors. Longer time bimolecular recombination should show similar spin statistics to LED operation, causing significant non-radiative recombination for triplet formation where there is easy access to a low-lying localized triplet states. I will present evidence that though fullerene systems generally show rapid bimolecular triplet formation, this can process can be very strongly reduced in some non-fullerene acceptor systems.
12:30 - 12:45
S2-I5
Solid State and Structural Chemistry Unit (SSCU), Indian Institute of Science, IN
Exceeding Shockley–Queisser Limit with Singlet Fission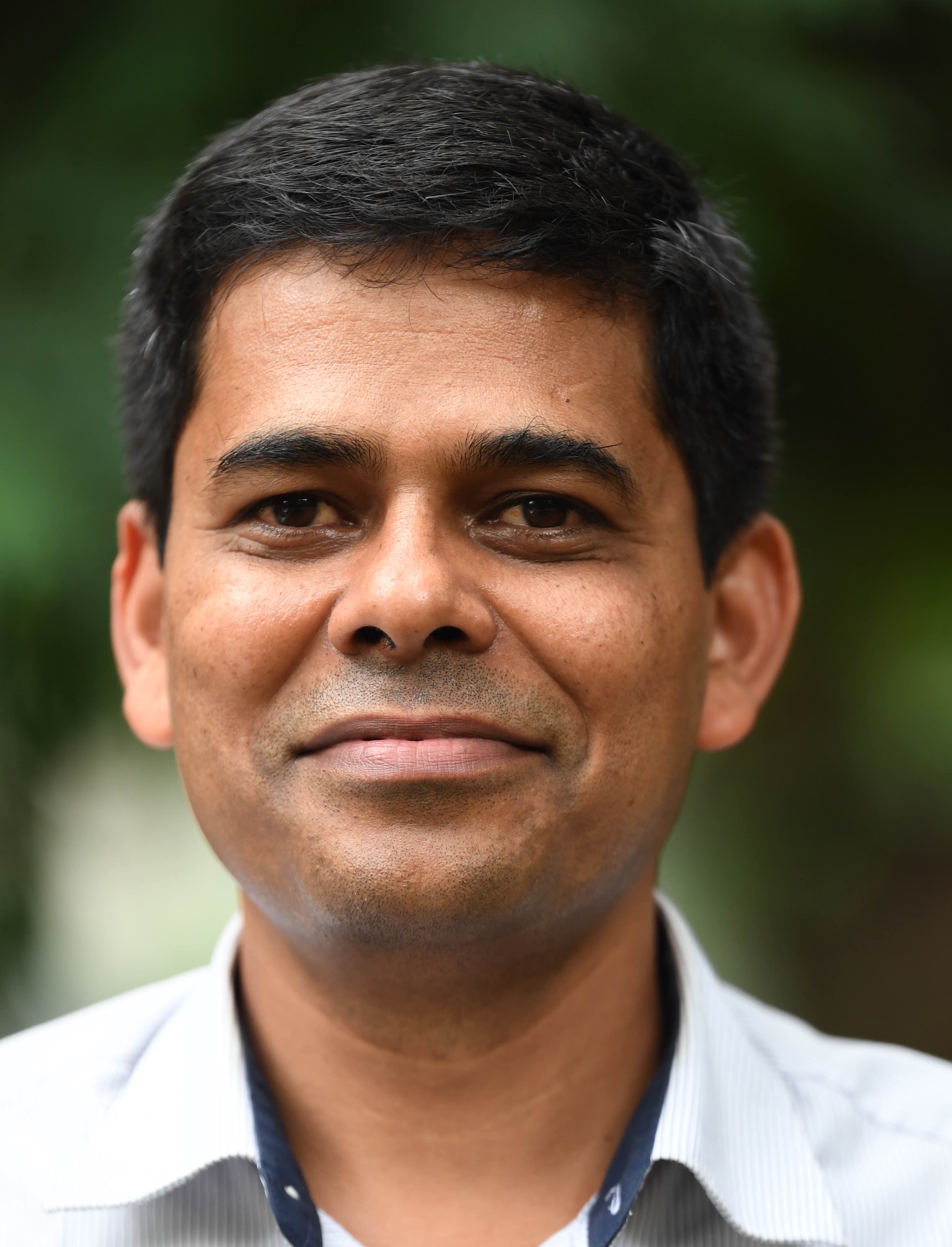 Patil, Satish
Solid State and Structural Chemistry Unit (SSCU), Indian Institute of Science, IN, IN
Satish Patil a
a,
Indian Institute of Science, Bengaluru, IN, Bangalore, IN
Multiexciton generation through singlet fission has the potential of exceeding Shockley–Queisser limit in photovoltaic devices. However, only very few materials suitable for singlet fission are available at present and the mechanism of inter- and intra-molecular singlet fission are not fully understood. Detailed knowledge regarding the processes is crucial for developing new materials. In this talk, I will present the significance of electronic spin density distribution in facilitating efficient intramolecular singlet exciton fission (iSEF) in π-bridged pentacene dimers. We synthetically modulate the spin density distribution in a series of pentacene dimers using phenyl-, thienyl- and selenyl- flanked diketopyrrolopyrrole (DPP) derivatives as π-bridges. Using femtosecond transient absorption spectroscopy, we find that efficient iSEF is only observed for the phenyl-derivative in ~2.4 ps while absent in the other two dimers. Electronic structure calculations reveal that phenyl-DPP bridge localizes α- and β-spin densities on distinct terminal pentacenes. Upon photoexcitation, a spin exchange mechanism enables iSEF from a singlet state which has an innate triplet pair character. This emergent mechanism should motivate new time-resolved experiments for spin-state tracking in SEF-active materials, while bringing into focus the use of chromophoric bridges, which can simultaneously act as antennas for sensitizing iSEF and fine-tune the properties that enable fission.
13:00 - 13:15
S2-I1
University of Bern - Switzerland
Charge Generation in Non-Fullerene Acceptor Blends and Bilayers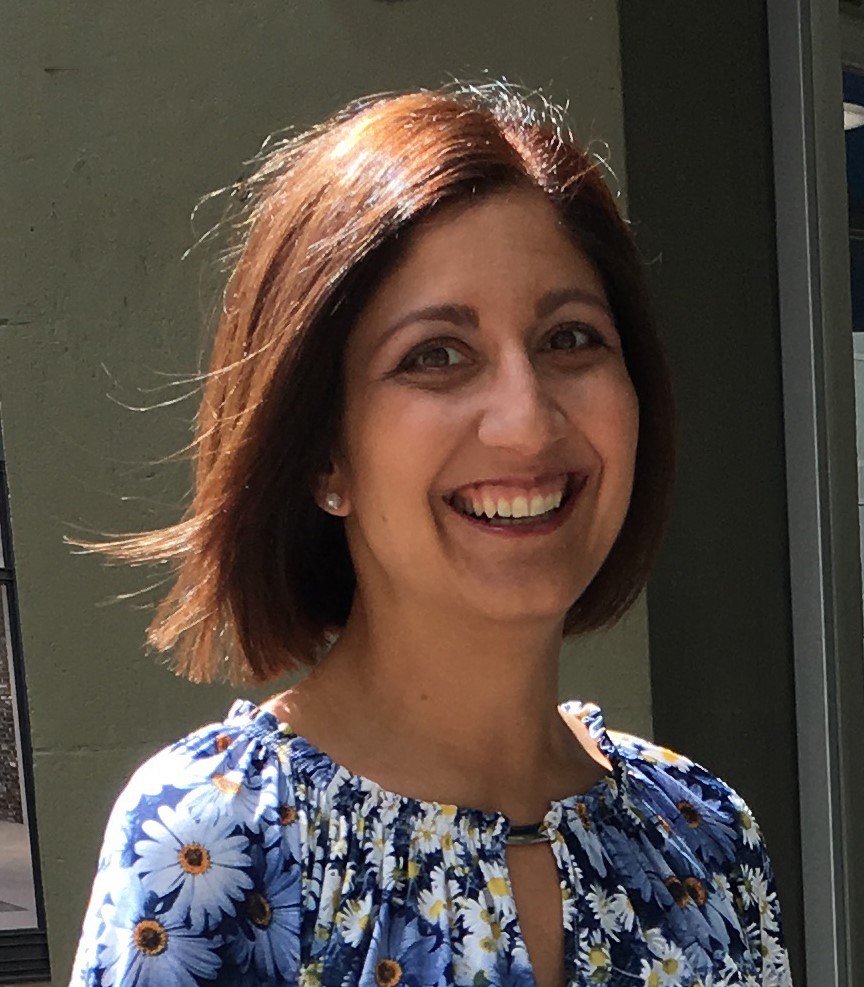 Banerji, Natalie
University of Bern - Switzerland, CH
Natalie Banerji a
a,
Departent of Chemistry and Biochemistry, University of Bern, CH, CH
In the field of organic photovoltaics, efficiencies beyond 17% have recently been achieved by combining low bandgap conjugated polymers with small-molecule non-fullerene acceptors (NFAs). To understand what differentiates non-fullerenes from conventional fullerenes in terms of the charge separation and transport processes, we have used ultrafast transient absorption spectroscopy (TAS), electro-modulated differential absorption spectroscopy (EDA) and terahertz measurements (THz). Combinations of different polymers (J61, P3HT, PCDTBT) with the m-ITIC acceptor were investigated. We have thus demonstrated how charge generation and recombination processes depend on parameters such as the charge-transfer driving force, the short-range charge mobility and the morphology. Moreover, to simplify the complexity of the processes caused by the phase morphology of bulk heterojunction blends, we have worked with bilayers of the donor polymer with the NFA, and with blends containing dilute concentrations of the acceptor. We show for example that hole-transfer processes can be very fast in spite of negligible driving force, and that free charge generation is strongly impacted by THz mobilities.
13:15 - 13:30
S2-I2
Wake Forest University, US
Exciton-polarons in Two-dimensional Hybrid Lead Halide Perovskites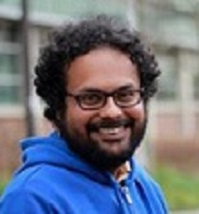 Srimath Kandada, Ajay Ram
Wake Forest University, US, US
Ajay Ram Srimath Kandada a
a,
Wake Forest University, US, Wake Forest Road, 1834, Winston-Salem, US
Two-dimensional hybrid metal-halide perovskites are quantum-well like structures that exhibit large exciton binding energies (200 – 400 meV) and have garnered considerable attention for many emerging quantum opto-electronic applications. We investigated the peculiar spectroscopic signatures that make the excitons in these materials distinct from conventional 2D semiconductors. The most striking one of them is the spectral finestructure with an energetic spacing of about 35-40 meV that is ubiquitously present at the excitonic transition in their linear absorption spectra[1]. Via a combination of linear and coherent non-linear optical spectroscopies, we show that (a) there are at least four distinct excitonic states that are non-adiabatically coupled via phonon-driven fluctuations[1,2], (b) Each one of them is distinctly dressed by the lattice optical phonons[3], (c) they are subjected to diverse elastic exciton-exciton and exciton-phonon scattering processes[4] and (d) Stable biexcitons are present, yet they differ in the presence of both attractive and repulsive inter-excitonic interactions[5]. Given the direct consequences of phonon interactions in the finestructure characteristics and due to the fundamental polaronic nature of excitations in ionic metal-halide perovskite lattices, we propose that exciton-polarons are primary photo-excitations in these material architectures.
13:30 - 13:45
S2-I3
In Situ Transient Absorption Spectroscopy During Organic Film Formation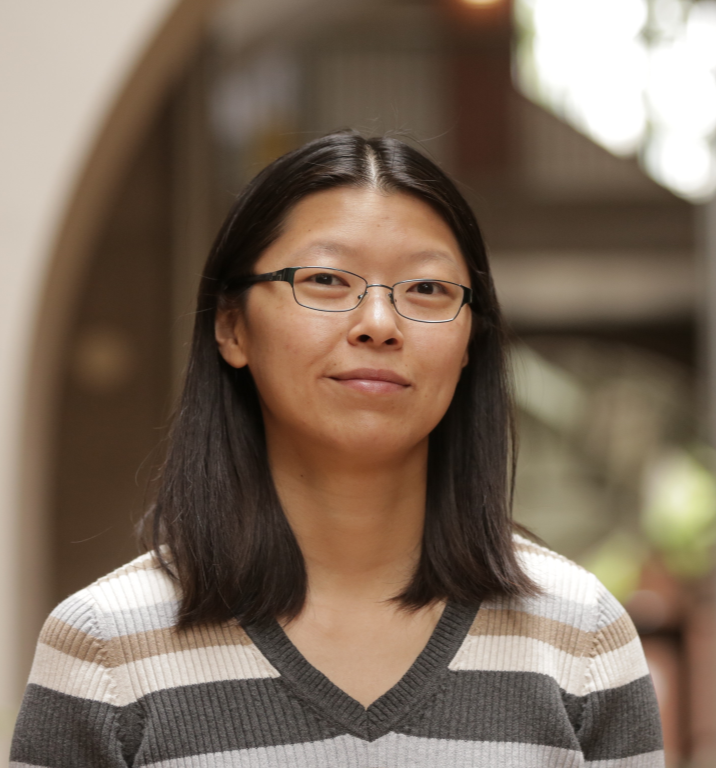 Wong, Cathy
University of Oregon, US
Cathy Wong a
a,
Department of Chemistry and Biochemistry, University of Oregon, US, US
The electronic structure and exciton dynamics of the molecules and polymers that form the active layer in organic electronic devices can change dramatically during solution deposition and subsequent annealing processes. As solvent vaporizes or as heat is applied, molecules aggregate and rearrange themselves, changing their electronic coupling. This can dramatically change the exciton dynamics in the material and thus the suitability of the material for electronic devices. The exciton dynamics of molecules in solution and in films of aggregates can be measured using transient absorption spectroscopy. However, the progression of exciton dynamics during film formation and annealing is unknown since measurements typically cannot be performed quickly enough to collect accurate transient absorption spectra of these species. The exciton dynamics of evolving material systems can be measured by increasing the speed of data collection. A novel implementation of transient absorption spectroscopy is introduced that can measure transient spectra with up to a 60 ps pump-probe time delay in one shot. The exciton dynamics of intermediate aggregation states are revealed during the formation and annealing of an organic film. The information gained using this technique can be used to modify environmental parameters during the film formation process to kinetically trap aggregates with exciton dynamics tailored for particular types of electronic devices.
14:30 - 16:30
Poster session
Thu May 28 2020
Perovskite Devices and Applications - UTC time - S3
Chair: Trystan Watson
12:00 - 12:05
Abstract not programmed
12:05 - 12:15
S3-K1
Session Introductory Remarks

Watson, Trystan
Trystan Watson a
a,
SPECIFIC, College of Engineering Swansea University, SPECIFIC, Baglan Bay Innovation Centre, Central Avenue, Baglan, Port Talbot, SA12 7AX, GB
12:15 - 12:30
S3-I4
Understanding Degredation and Enhancing Long Term Stability of Metal Halide Perovskite Solar Cells

Snaith, Henry
Henry Snaith a
a,
Oxford University, Oxford, GB
12:30 - 12:45
S3-I5
ISM-CNR and CHOSE - Centre for Hybrid and Organic Solar Energy, University of Rome ''Tor Vergata'', IT
Halide Perovskite Modules and Panels.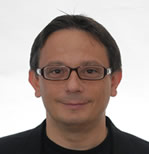 Di Carlo, Aldo
ISM-CNR and CHOSE - Centre for Hybrid and Organic Solar Energy, University of Rome ''Tor Vergata'', IT, IT
Aldo Di Carlo is Director of the Institute of Structure of Matter of the National Research Council and Full Professor of Optoelectronics and Nanoelectronics at the Department of Electronics Engineering of the University of ROme "Tor Vergata". His research focuses on the study and fabrication of electronic and optoelectronic devices, their analysis and their optimization. Di Carlo founded the Center for Hybrid and Organic Solar Cells (CHOSE) which nowadays involve more than40 researchers dealing with the development of III generation solar cells (DSC, OPV and Perovskite) and on scaling-up of these technologies for industrial applications. CHOSE has generated 6 spin-off companies and a public/private partnership. Di Carlo is author/coauthor of more than 500 scientific publications in international journals, 13 patents and has been involved in several EU projects (three as EU coordinator)
Aldo Di Carlo a, b, A. Agresti a, S. Pescetelli a
a,
CHOSE- Centre for Hybrid and Organic Solar Energy, Department of Electronics Engineering, University of Rome "Tor Vergata", Rome, Via Giacomo Peroni, Roma, IT
b,
LASE–Laboratory for Advanced Solar Energy, National University of Science and Technology MISiS, Leninsky Avenue, 6, Moskva, RU
Perovskite photovoltaic technology can be scaled to large area modules and panels by using printing processes and laser pattering. In this talk we will present the progresses made to scale up from small area solar cells to modules and panels with dimension of 0.5 sqm. In particular we show the successful application of 2D materials, i.e., graphene [1], functionalized MoS2 [2] and MXenes[3], in perovskite solar modules (PSMs) and panels (PSPs) by interface engineering the standard mesoscopic n-i-p structure. The use of 2D materials has the dual role to improve both the stability and the overall power conversion efficiency (PCE) of the PSMs compared to standard devices. Moreover, 2D materials-based PSMs show reproducible performance over large module number and remarkable stability under prolonged thermal stress test at 85°C. By applying the 2D interface technology, we are able to fabricate large area modules (136 cm2 active area) with efficiency of 14.7%. Several 0.5 m2 panel panels were realized and tested in outdoor condition demonstrating a power conversion efficiency (PCE) exceeding 10% on active area.
[1] A. Agresti et al. ACS Energy Lett. 2019, 4, 8, 1862-1871
[2] L. Najafi et al ACS Nano 2018, 12, 11, 10736-10754
[3] A. Agresti, et al., Nature Materials volume 18, pages1228–1234(2019)
13:00 - 13:15
S3-I1
Huazhong University of Science and Technology
High Stable Printable Mesoscopic Perovskite Solar Cells

Han, Hongwei
Huazhong University of Science and Technology, CN
Dr. Hongwei Han is Professor at Huazhong University of Science and Technology (HUST) / Wuhan National Laboratory for Optoelectronics (WNLO), and Distinguished Professor of 'ChangJiang Scholars Program'. He obtained his bachelor degree from the College of Chemistry and Molecular Science in 2000 and his doctor degree from the School of Physics and Technology in 2005 at Wuhan University. And then, Dr. Han continued his research work at Monash University of Australia as Postdoc. After that he joined HUST and WNLO in 2008 and began to establish his group of Printable Mesoscopic Photovoltaics & Optoelectronics. Since 2000, Dr. Han has worked on the fully printable mesoscopic solar cells. The characteristic of such device is to print nanocrystalline layer, spacer layer and counter electrode layer on a single conductive substrates layer-by-layer, and then sensitized with dye and filled with electrolyte (or filled with perovskite materials directly). In 2015 his group fabricated 7m2 fully printable mesoscopic perovskite solar module. His more than 60 peer-reviewed publications in Science、 Nature Chemistry、 Nature Communications、J. Am. Chem. Soc.、Energy Environ. Sci. et al. have been published and 15 Patents have been applied within past five years.
Hongwei Han a
a,
Huazhong University of Science and Technology, Wuhan National Laboratory for Optoelectronics (WNLO), 1037 Luoyu Road Wuhan 430074, P.R. China, Wuhan, 4300074, CN
Over the past few years, organic–inorganic hybrid perovskites have attracted significantly attention as light absorbers in efficient photovoltaics. While impressive power conversion efficiencies exceeding 25% have been attained within a period of only a few years, concerns have been raised about the viability of this class of photovoltaics as a scalable and long-term reliable energy source. In our group the printable perovskite solar cells were developed with triple mesoscopic layers1. The conjugated or non-conjugated bifunctional molecules were introduced into the perovskite materials to enhance their stability and efficiency2. The results indicated that the triple mesoscopic structure and functional molecular shows a very important role in the inhibition of ionic migration and material decomposition. The fully printable mesoscopic perovskite solar cell presents no obvious decay within over 8000h light soaking and high certified efficiency of more than 18%. WThe crystals of the perovskite films are reconstructed by post-treating with methylamine gas and allows the regeneration of the photodegraded PSCs via the crystal reconstruction and the PCE can recover to 91% of the initial value after two cycles of the photodegradation-recovery process. Meanwhile, the characterization of the mesoscopic perovskite solar cells under the UV light soaking condition was performed. A 110 m2 mesoscopic perovskite solar system3,4 was exhibited. These results offer a promising prospect for its commercial application.
References
(1) Z. L. Ku, Y. G. Rong, M. Xu, T. F. Liu, H. W. Han, Full Printable Processed Mesoscopic CH3NH3PbI3/TiO2 Heterojunction Solar Cells with Carbon Counter Electrode, Scientific Reports 2013, 3, 3132.
(2) A. Y. Mei, X. Li, L. F. Liu, Z. L. Ku, T. F. Liu, Y. G. Rong, M. Xu, M. Hu, J. Z. Chen, Y. Yang, M. Gratzel, H. W. Han, A hole-conductor-free, fully printable mesoscopic perovskite solar cell with high stability, Science 2014, 345, 295.
(3) Yaoguang Rong, Yue Hu, Anyi Mei, Hairen Tan, Makhsud I. Saidaminov, Sang Il Seok, Michael D. McGehee, Edward H. Sargent, Hongwei Han, Challenges for commercializing perovskite solar cells, Science 2018, 361,
(4) Yue Hu, Yanmeng Chu, Qifei Wang, Zhihui Zhang, Yue Ming, Anyi Mei, Yaoguang Rong, Hongwei Han, Standardizing Perovskite Solar Modules beyond Cells, Joule 2019, 3, 2076.
13:15 - 13:30
S3-I2
The Versatility of Polyelemental, Multicomponent Perovskites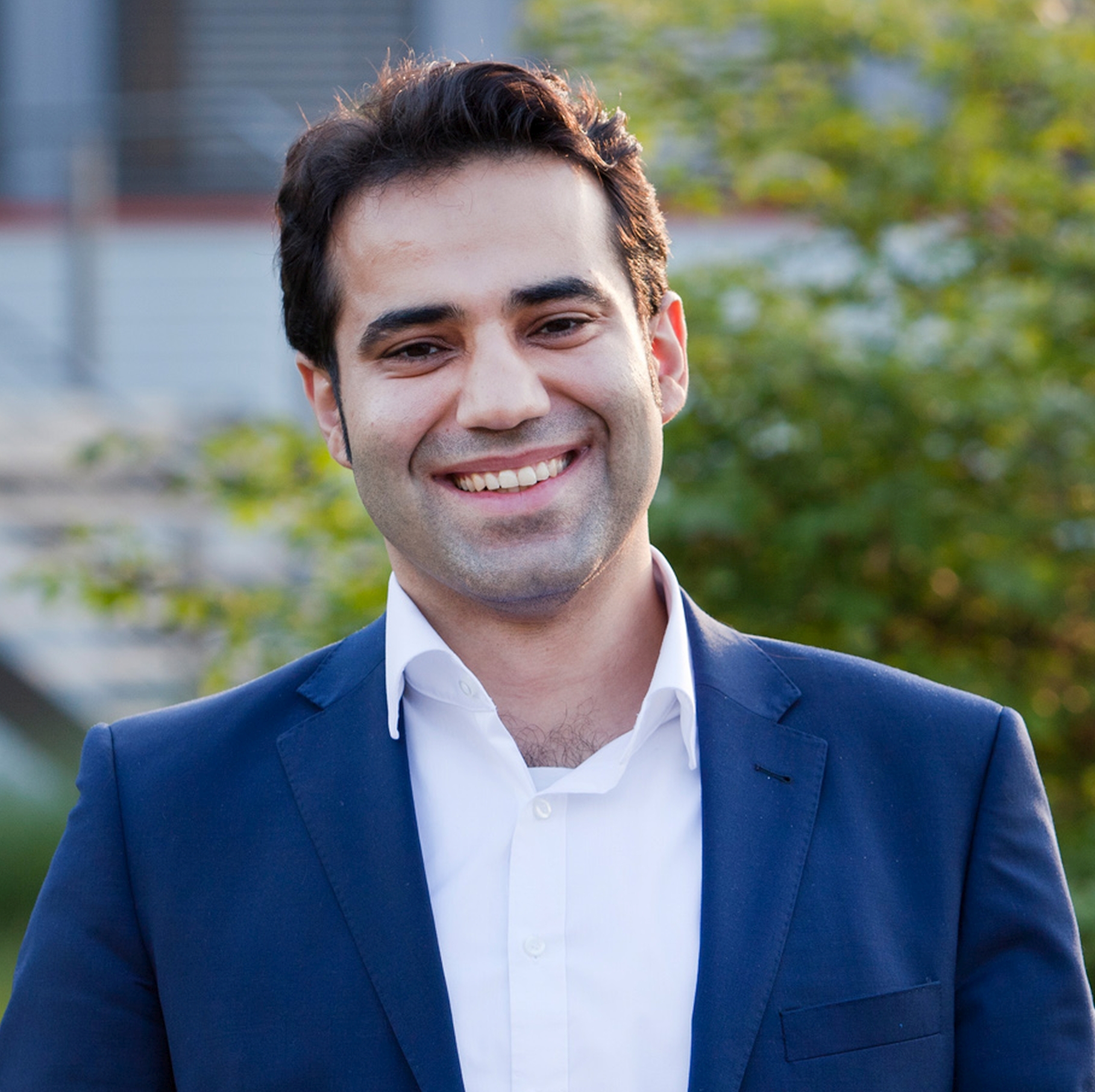 Saliba, Michael
University of Stuttgart, DE
Michael Saliba a, b
a,
Universität Stuttgart, Institute für Photovoltaik (IPV), 70569 Stuttgart, Alemania, Stuttgart, DE
b,
IEK-5 Photovoltaik, Forschungszentrum Jülich GmbH, Germany, 52425 Jülich, DE
Perovskites for solar cells have an ABX3 structure where the cation A is MA, FA, or Cs; the metal B is Pb or Sn; and the halide X is Cl, Br or I. Unfortunately, single-cation perovskites often suffer from phase, temperature or humidity instabilities.
Recently, double-cation perovskites (using MA, FA or Cs, FA) were shown to have a stable "black phase" at room temperature.(1,2) These perovskites also exhibit unexpected, novel properties. For example, Cs/FA mixtures suppress halide segregation enabling band gaps for perovskite/silicon or perovskite/perovskite tandems.(3) In general, adding more components increases entropy that can stabilize unstable materials (such as the "yellow phase" of FAPbI3 that can be avoided using the also unstable CsPbI3). Here, we take the mixing approach further to investigate triple cation (with Cs, MA, FA) perovskites resulting in significantly improved reproducibality and stability.(4) We then use multiple cation engineering as a strategy to integrate the seemingly too small rubidium (Rb) (that never shows a black phase as a single-cation perovskite) to study novel multication perovskites.(5)
One composition containing Rb, Cs, MA and FA resulted in a stabilized efficiency of 21.6% and an electroluminescence of 3.8%. The Voc of 1.24 V at a band gap of 1.63 eV leads to a very small loss-in-potential of 0.39 V.

Lastly, to explore the theme of multicomponent perovskites further, molecular cations were revaluated using a globularity factor. With this, we calculated that EA has been misclassified as too large. Using the multication strategy, we studied an EA-containing compound that yielded an open-circuit voltage of 1.59 V, one of the highest to date. Moreover, using EA, we demonstrate a continuous fine-tuning for perovskites in the "green gap" which is highly relevant for lasers and display technology.
The last part elaborates on a roadmap on how to extend the multication to multicomponent engineering providing a series of new compounds that are highly relevant candidates for the coming years.(6)
(1) Jeon et al. Nature (2015)
(2) Lee et al. Advanced Energy Materials (2015)
(3) McMeekin et al. Science (2016)
(4) Saliba et al., Cesium-containing triple cation perovskite solar cells: improved stability, reproducibility and high efficiency. Energy & Environmental Science (2016)
(5) Saliba et al., Incorporation of rubidium cations into perovskite solar cells improves photovoltaic performance. Science (2016).
(6) Turren-Cruz et al. Methylammonium-free, high-performance and stable perovskite solar cells on a planar architecture Science (2018)
13:30 - 13:45
S3-I3
Perovskiting the Internet of Things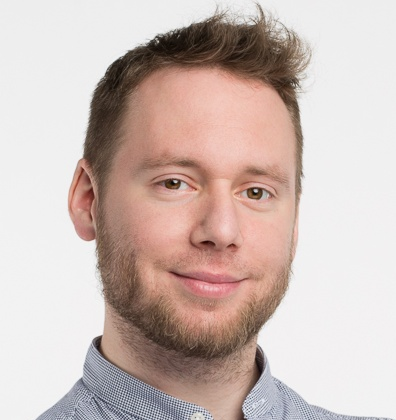 Forgacs, David
Saule Technologies, PL
He obtained a Ph.D. (cum laude) in Nanoscience and Nanotechnology, University of Valencia (Spain), 2017. He has over 6 years of experience in third generation photovoltaics, obtained at internationally recognized institutions. He joined Saule Technologies in 2017, and since July 2018 he is the Director Of Knowledge Management. He is leading a team involved in a broad range of activities such as; Business Development, Marketing, IP and Project Management and currently has a particular focus on product development for IoT applications.
David Forgacs a
a,
Saule Technologies, Mokotowska 1, Warsaw, 00-640, Warszawa, PL
The internet of things (IoT) stands for the extension of the internet beyond computers and smartphones to a broader scope of devices that sense, gather, generate, and exchange information. Most of these smart sensors are in our homes, offices or in industrial environment, remote monitoring for example physical parameters such as temperature, pressure, humidity, sensing volatile organic compounds or detecting motion. Currently, more than 20 billion IoT devices are operating and the count of devices is expected to grow to about 75 billion by 2025, of which the majority will reside indoors. In order to pave the way for real world autonomous operation capabilities, power sources other than conventional batteries must be applied to efficiently harvest the photons from indoor light sources such as white light emitting diodes and fluorescent tubes. Organic-inorganic perovskites solar cells are ideal candidates for efficient indoor power generation owing to their inherent physical properties such as high absorption coefficient, long carrier diffusion length and exceptional defect tolerance. In addition, the band gap tunability of hybrid perovskites allows to seamlessly adjust for a given light source scenario. Saule Technologies has been developing a fully scalable inkjet printing process of perovskite solar cell modules on lightweight flexible substrates. Our perovskite solar cell solutions offer high power density at low light intensity conditions and at the same time exhibit long lifetime to guarantee autonomous operation for IoT devices far beyond typical battery lifetime.
It has been a long but exciting way from the first laboratory samples to the first commercial perovskite solar cell production line. The first applications of hybrid perovskite solar cells will include powering IoT devices and many more will follow soon, given that adequate production capacity has already been established.
14:30 - 16:30
Poster session
Fri May 29 2020
Organic solar cells - UTC time - S4
Chair: James Durrant
12:00 - 12:05
S4-K1
nanoGe Presentation

Hernández, Mónica
Mónica Hernández a
a,
nanoGe, Carrer de Campoamor, 73 bajo Izq., València, ES
12:05 - 12:15
S4-K2
Session Introductory Remarks

Durrant, James
James Durrant a
a,
Imperial College London and Swansea University, GB
12:15 - 12:30
S4-I6
High-Throughput Optical Engineering for Polymer Solar Cells

Yip, Hin-Lap
Hin-Lap Yip a
a,
State Key Laboratory of Luminescent Materials and Devices, South China University of Technology, Guangzhou, China, CN
The capability to use optical model to precisely predict the light propagation property and charge generation rate within the devices allows us to design optimal device architectures with improved performance. In this talk, I will discuss how to apply high throughput optical model to rapidly screen more than 10 million device structures in order to identify the very best device design for extremely high performance tandem[1] and semitransparent polymer solar cells (ST-PSCs)[2]. In addition, I will highlight how to engineer the optical property of ST-PSC for smart greenhouse applications[3] and the design of multiple-function ST-PSC with both heat insulation and power generation properties[4].
Reference
M. Li, X. Wan, L. Ding, H.-L. Yip, Y. Cao, Y. Chen, et al, Science, 2018, 361, 1094
R. Xia, C. Brabec, H.-L. Yip, Y. Cao, Joule, 2019, 3, 2241
H. Shi, R. Xia, H.-L. Yip, et al, Adv. Energy Mater., 2018, 8, 1803438
C. Sun, R. Xia, H. Shi, F. Huang, H.-L. Yip, et al, Joule, 2018, 2, 1816
12:30 - 12:45
S4-I5
Imperial College London, United Kingdom
Critical Molecular Parameters of Non-fullerene Acceptors for High Performance Organic Solar Cells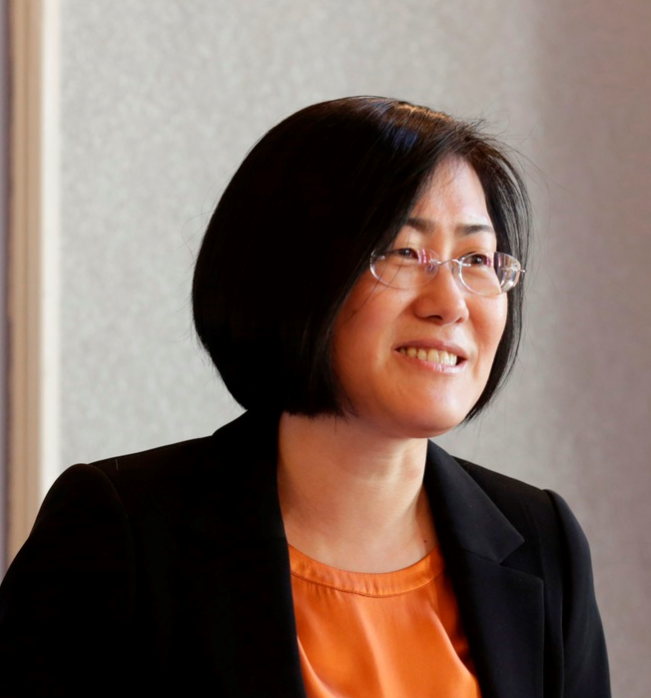 Kim, JI-Seon
Imperial College London, United Kingdom, GB
Ji-Seon Kim is a Professor of Solid State Physics and Director of the EPSRC Centre for Doctoral Training in Plastic Electronic Materials (https://www.imperial.ac.uk/plastic-electronics-cdt/) at Imperial College London (UK). She also holds an Invited Professorship at Tokyo Institute of Technology (Japan) and held an Invited Visiting Professorship at KAIST (South Korea). She has previously taken up an EPSRC Advanced Research Fellowship at the University of Cambridge, obtained a PhD in Physics in 2000 at Cambridge.
Her research focuses on the basic science and technology of Soft Electronic Materials and Devices (organic semiconductors, organic/inorganic hybrids and bio-nanomaterials), exploring fundamental scientific issues related to using these materials for new optoelectronic applications (energy, display and healthcare).
JI-Seon Kim a
a,
Imperial College London, United Kingdom, South Kensington, Londres, Reino Unido, GB
13:00 - 13:15
S4-I1
Imperial College London, United Kingdom
Molecular Scale Models of Key Processes in Organic Photovoltaic Devices

Nelson, Jenny
Imperial College London, United Kingdom, GB
Jenny Nelson is a Professor of Physics at Imperial College London, where she has researched novel varieties of material for use in solar cells since 1989. Her current research is focussed on understanding the properties of molecular semiconductor materials and their application to organic solar cells. This work combines fundamental electrical, spectroscopic and structural studies of molecular electronic materials with numerical modelling and device studies, with the aim of optimising the performance of plastic solar cells. She has published around 200 articles in peer reviewed journals, several book chapters and a book on the physics of solar cells.
Jenny Nelson a
a,
Department of Physics, Imperial College London, GB
In organic heterojunction devices, current generation results from the sequence of photon absorption, charge separation, and charge collection in competition with recombination. To understand and design organic PV devices, we need models of these processes that incoporate both the device architecture and the molecular nature of the materials. Device models work fairly well in describing charge collection and recombination, and resulting curent-voltage curves, but usually with some empirical form for the charge generation efficiency and recombination coefficients. A full description of microscopic processes such as interfacial charge transfer requires molecular scale models. For design purposes, we would like to be able to predict device behaviour from the properties of the molecular components, but it is challenging to combine these aspects in a single model. In this talk we will discuss the degree to which molecular level models and time-resolved device models can explain measurements both of charge carrier dynamics, and of overall device behaviour. We will then address the challenges in bringing the two approaches together into a single framework.
13:15 - 13:30
S4-I2
Sustainable Advanced Materials (Sêr-SAM), Department of Physics, Swansea University, UK
Do We Need to Re-write the Electro-Optical Rule Book for Non-Fullerene Electron Acceptors?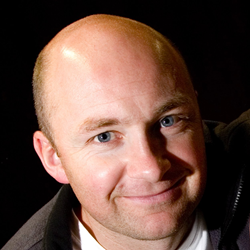 Meredith, Paul
Sustainable Advanced Materials (Sêr-SAM), Department of Physics, Swansea University, UK, GB
Professor Meredith is the Sêr Cymru Research Chair in Sustainable Advanced Materials at Swansea University Department of Physics in the United Kingdom where he also leads the newly established Centre for Integrative Semiconductor Materials. He is an Honorary Professor at the University of Queensland in Australia, and formerly an Australian Research Council Discovery Outstanding Researcher Award Fellow. He was educated in the UK at Swansea, Heriot-Watt and Cambridge Universities, and also spent six years as a senior scientist at Proctor and Gamble. His current research involves the development of new high-tech materials for applications such as optoelectronics and bioelectronics. He has particular interests and expertise in next generation semiconductors, functional surface coatings, solar energy systems, sensing and photodetection. Professor Meredith has published >250 papers and 29 patents and is co-founder of several start-up companies including XeroCoat and Brisbane Materials Technology. He is the recipient of numerous awards including the Premier of Queensland's Sustainability Award (2013), is a Fellow of the Learned Society of Wales, a Fellow of the Institute of Physics and is widely recognised for his contributions to innovation and the promotion of renewable energy. He has served on several advisory bodies and boards including the Queensland Renewable Energy Target Public Enquiry Expert Panel and the ARENA Solar R&D Program Technical Advisory Board. In 2020 he received an OBE for services to materials research and innovation and was also appointed to the EPSRC's Strategic Advisory Network in 2021.
Paul Meredith a, Ardalan Armin a, Oskar Sandberg a, Stefan Zeiske a, Wei Li a, Nasim Zarrabi a, Christina Kaiser a, Robin Kerremans a
a,
Department of Physics, Swansea University, UK, Singleton Park, University College, Sketty, Swansea SA2 8PR, Reino Unido, GB
The emergence of so-called non-fullerene electron acceptors (or NFAs) have delivered a step change in the power conversion efficiencies of single junction organic solar cells with >18% recently reported. The development of these materials has evolved rather empirically, and the task at hand is now to develop consistent structure property relationships to guide further rational molecular and architectural design. The NFAs appear in several ways to be quite different to the fullerene acceptors that were the mainstay n-type organic semiconductors for several decades. In particular, we have been studying their electro-optical properties and have found a number of surprising features relating to charge transfer state energetics, low finesse cavity effects, and charge generation and recombination [1,2]. In my talk I will present some of our new findings on NFAs and pose the question as to whether these materials require a 're-write of the electro-optical rulebook' of organic solar cells.
13:30 - 13:45
S4-I3
What Limits Efficiency in Organic Solar Cells at Negligible Energy Level Offsets?

Brabec, Christoph
Christoph Brabec a
a,
Friedrich-Alexander-Universität Erlangen-Nürnberg (FAU), Erlangen, DE
The traditional concept for organic solar cells (OSC) suggests an offset in energy levels (Eoffset) to provide sufficient driving force to split excitons into free charge carriers. Eoffset is a most important Key performance Indicator (KPI), as a low Eoffset increases the open-circuit voltage (VOC), however, may also lead to a poor charge generation efficiency. Understand the factors limiting device operation at very small Eoffset is therefore of outmost importance. In this presentation we show that exciton splitting in highly efficient NFA systems at negligible EHOMO, offset still takes place, but on ultra-long timescales, even exceeding the exciton lifetime, which obviously becomes the ultimate limit for efficient systems. Moreover, we analyze the voltage losses and surprisingly, in systems where no charge transfer state is detected, we show that the non-radiative voltage losses still correlate with the small but non-negligible EHOMO offset until reaching the pristine materials´ limit.
14:00 - 14:05
S4-I4
Royal Society of Chemistry
Introduction to the Royal Society of Chemistry's Energy Jounals

Provost, Bianca
Royal Society of Chemistry, GB
Bianca Provost a
a,
Royal Society of Chemistry, Milton Road Cambridge, Cambridge, GB
14:05 - 14:10
Closing by Prof. Durrant
14:30 - 16:30
Poster Session
Posters
Hannes Michaels
,
Michael Rinderle
,
Richard Freitag
,
Iacopo Benesperi
,
Tomas Edvinsson
,
Alessio Gagliardi
,
Marina Freitag
Dye-sensitized Solar Cells under Ambient Light: Powering Autonomous Smart Sensors for the Internet of Things
Syed Ghufran Hashmi
,
Taina Lamminmäki
Scalable and Printable Carbon-based Perovskite Solar Cell Technology
Loreta Muscarella
,
Eline Hutter
,
Francesca Wittmann
,
Lucie McGovern
,
Aron Walsh
,
Jan Versluis
,
Huib Bakker
,
Bruno Ehrler
Pressure-induced retardation of halide segregation in mixed-halide perovskites
Chunyang Zhang
,
Shaik Mohammed Zakeeruddin
,
Michael Grätzel
,
Yantao Shi
Efficient Stable Graphene-based Perovskite Solar Cells with High Flexibility in Device Assembling via Modular Architecture Design
James Bishop
,
Connor Read
,
Joel Smith
,
Thomas Routledge
,
David Lidzey
Fully Spray-Coated Triple-Cation Perovskite Solar Cells
Hua Wu
,
Huimin Zhu
,
Axel Erbing
,
Malin Johansson
,
Soham Mukherjee
,
Gabriel Man
,
Håkan Rensmo
,
Michael Odelius
,
Erik Johansson
Bandgap Engineering of AgBi2I7: Tuning of Opto-electronics Properties and Photovoltaic Performance
Paz Sebastia-Luna
,
Michele Sessolo
,
Francisco Palazon
,
Henk J. Bolink
Solvent-Free Synthesis and Deposition of Copper-based Materials with Blue Photoluminescence
Adrián Francisco-López
,
Bethan Charles
,
Ma. Isabel Alonso
,
Miquel Garriga
,
Mariano Campoy-Quiles
,
Mark T. Weller
,
Alejandro R. Goñi
Phase Diagram of FAxMA1-xPbI3 Solid Solutions from Temperature-Dependent PL and Raman Spectroscopies
Alan Bowman
,
Miguel Anaya
,
Neil Greenham
,
Samuel Stranks
Quantifying Photon Recycling in Halide Perovskite Devices – Absorption and Emission are always Key
Martí Gibert Roca
,
Pau Molet
,
Agustín Mihi
,
Mariano Campoy
Near Infrared Organic Photodetectors based on Enhanced Charge Transfer State Absorption by Photonic Architectures
Adrián Francisco-López
,
Bethan Charles
,
Oliver J. Weber
,
Isabel Alonso
,
Miquel Garriga
,
Mariano Campoy-Quiles
,
Mark T. Weller
,
Alejandro R. Goñi
Pressure-Induced Locking of MA+ Cations versus Amorphization in Hybrid Perovskites
Seán Kavanagh
,
Daniel Davies
,
David Scanlon
,
Aron Walsh
,
Robert Hoye
Band Alignment of Lead-Free Antimony and Bismuth Silver-Halide Double Perovskites
Tom P.A. van der Pol
,
Martijn M. Wienk
,
René A.J. Janssen
Extending the Range of Useful Polymers in NFA-based Solar Cells Using a Ternary Solvent System
Enrique Pascual-San-José
,
Golnaz Sadoughi
,
Luca Lucera
,
Marco Stella
,
Eugenia Martínez-Ferrero
,
Graham Morse
,
Mariano Campoy-Quiles
,
Ignasi Burgués-Ceballos
Towards Photovoltaic Windows: Laser-assisted Fabrication of Semitransparent OPV Modules Based on Non-fullerene Acceptors
Andrius Aukštuolis
,
Nerijus Nekrašas
,
Kristijonas Genevičius
,
Mihaela Girtan
,
Giedrius Juška
Charge Carrier Transport Properties in PBDTTPD Organic Solar Cell Structure
Nga Phung
,
Diego Di Girolamo
,
Felix Utama Kosasih
,
Francesco Di Giacomo
,
Fabio Matteocci
,
Joel A. Smith
,
Marion A. Flatken
,
Hans Köbler
,
Silver H. Turren Cruz
,
Alessandro Mattoni
,
Lucio Cinà
,
Bernd Rech
,
Alessandro Latini
,
Giorgio Divitini
,
Caterina Ducati
,
Aldo Di Carlo
,
Danilo Dini
,
Antonio Abate
Ion Migration-Induced Amorphization and Phase Segregation as a Degradation Mechanism in Planar Perovskite Solar Cells
Marcos Soldera
,
Qiong Wang
,
Flavio Soldera
,
Valentin Lang
,
Antonio Abate
,
Andrés Fabián Lasagni
Polymeric substrates structured by roll-to-roll nano-imprint lithography for flexible perovskite solar cells with improved light management
Susana Ramos Terrón
,
Alexander Davis Jodlowski
,
Cristóbal Verdugo Escamilla
,
Luis Camacho Delgado
,
Gustavo de Miguel Rojas
Sizable Incorporation of the Guanidinium Cation into a Two-dimensional Ruddlesden-Popper Perovskite: Relaxing the Goldschmidt Tolerance Factor
Alfonsina Abat Amelenan Torimtubun
,
Josep Pallares
,
Lluis F. Marsal
Impedance Spectroscopy Analysis on the Indoor Performance of Organic Photovoltaics
Silvia Collavini
,
Francesco Amato
,
Francesca Arcudi
,
Luka Đorđević
,
Ivet Kosta
,
Maurizio Prato
,
Juan Luis Delgado
Graphitic and Amorphous Nitrogen-Doped Carbon Nanodots as Additives for Perovskite Solar Cells
Dimitrios Raptis
,
Vasil Stoichkov
,
Simone Meroni
,
Adam Pockett
,
Carys Worsley
,
Matthew Carnie
,
David Worsley
,
Trystan Watson
Increasing Carbon Electrode Conductivity of C-PSCs through Metallic Grids Integration
Viktoriia Drushliak
,
Mateusz Gierszewski
,
Adam Glinka
,
Iwona Grądzka-Kurzaj
,
Katarzyna Pydzińska-Białek
,
Marcin Ziółek
Studying Transients in Perovskite and Dye-sensitized Solar Cells – Better Faster or Slower?
Stefania Cacovich
,
Davina Messou
,
Adrien Bercegol
,
Solène Béchu
,
Armelle Yaiche
,
Hamza Shafique
,
Jean Rousset
,
Philip Schulz
,
Muriel Bouttemy
,
Laurent Lombez
Light-Induced Passivation in Triple Cation Halide Perovskites: Interplay between Surface Chemistry and Photoluminescence Properties
Felix Utama Kosasih
,
Lucija Rakocevic
,
Tom Aernouts
,
Jef Poortmans
,
Caterina Ducati
Laser Scribing-induced Perovskite Decomposition at P3 Lines in Solar Modules
Kurt Taretto
,
Marcos Soldera
,
Alejandro Koffman-Frischknecht
Optimization of All-Perovskite Tandem Solar Cells: Currently Availabe Materials Enable 35% Efficiency
Akihiro Furube
,
Koki Mori
,
Tetsuro Katayama
,
Shih-Hsuan Chen
,
Liang-Yih Chen
Charge Carrier Dynamics of CsPbBr3 Perovskite Quantum Dots Showing Water Treatment Effect of Photoluminescence Efficiency
Simone Sansoni
,
Michele De Bastiani
,
Erkan Aydin
,
Esma Ugur
,
Furkan Halis Isikgor
,
Areej Al-Zahrani
,
Francesco Lamberti
,
Frederic Laquai
,
Moreno Meneghetti
,
Stefaan De Wolf
Eco-Friendly Spray Deposition of Perovskite Films on Macroscale Textured Surfaces
N. Yaghoobi Nia
,
Mohamed M Desoky
,
M. Zendehdel
,
E. Lamanna
,
P. Quagliotto
,
B. Paci
,
F. Zorlo
,
M. Bonomo
,
C. Barolo
,
G. Viscardi
,
Aldo Di Carlo
The effect of Regioregularity and Molecular Weight tuning of P3HT Hole transporting Layer on the Efficiency and Stability of PSCs
Felix Utama Kosasih
,
Giorgio Divitini
,
Caterina Ducati
Understanding Perovskite Devices with Electron Microscopy
Siegfried D.R. Brady
,
Joe E. Nicholson
,
Thijs J.A.M. Smolders
,
Akshay Krishna A.K.
,
Eddie Wadbro
,
Peter Broqvist
,
Jolla Kullgren
,
Matthew J. Wolf
,
Alison B. Walker
Interatomic Potential Fitting of CsPbBr3 using Curvature-Constrained Splines
Deimante Vaitukaityte
,
Zhiping Wang
,
Tadas Malinauskas
,
Artiom Magomedov
,
Giedre Bubniene
,
Vygintas Jankauskas
,
Vytautas Getautis
,
Henry Snaith
,
Egidijus Kamarauskas
Aniline-based Enamine Hole Transporting Materials for Efficient and Stable Perovskite Solar Cells
David O. Tiede
,
Andrea Rubino
,
Mauricio E. Calvo
,
Juan F. Galisteo-Lopez
,
Hernan Miguez
Monitoring APbX3 Perovskite Nanocrystal Growth within Porous Matrices
Yanbo Wang
,
Liyuan Han
,
Xudong Yang
Ultra-stable Perovskite solar cells via Stabilizing heterostructure
José Manuel Marin-Beloqui
Discerning Bulk and Interfacial Polarons in a Dual Electron Donor/Acceptor Polymer
Yuichiro Akagi
,
Tetsuro Katayama
,
Akihiro Furube
Visualization of the Nonlinear Emission Dynamics of Organic-inorganic Perovskite Microcrystal System using Femtosecond Transient Absorption Microscopy
Albert Harillo-Baños
,
Xabier Rodríguez-Martínez
,
Mariano Campoy-Quiles
Efficient Exploration of the Composition Space in Ternary Organic Solar Cells by Combining High-Throughput Material Libraries and Hyperspectral Imaging
Adam Glinka
,
Mateusz Gierszewski
,
Błażej Gierczyk
,
Gotard Burdziński
,
Marina Freitag
,
Marcin Ziółek
Charge Transfer and Separation on Modified Interfaces of Copper Mediated Solar Cells Sensitized with Indoline and Triphenylamine Dyes
Rahul Patidar
,
Daniel Burkitt
,
Peter Greenwood
,
Katherine Hooper
,
Stoichkov Dimitrov
,
Matteo Colombo
,
James McGettrick
,
Vasil Stoichkov
,
David Richards
,
David Beynon
,
Matthew Davies
,
Trystan Watson
High Throughput Roll to Roll Fabrication of Perovskite Solar Cells via Slot Die Coating
Manuel Felipe Vasquez
,
Juan F. Montoya
,
Daniel Ramirez
,
Franklin Jaramillo
Is It Possible to Achieve Antisolvent-free Mixed Cation Perovskite? Yes!
Tianhao Wu
,
Xiao Liu
,
Liyuan Han
Efficient and stable FASnI3 perovskite solar cells enabled by π-conjugated Lewis base
Sebin Devasia
,
Sadasivan Shaji
,
D.A. Avellaneda
,
J.A. Aguilar Martinez
,
B. Krishnan
Ab-initio Calculations to Ultrasonically Sprayed Thin Films of Bismuth Triiodide
James McGettrick
,
Katherine Hooper
,
Adam Pockett
,
Jonathan Counsell
,
Jenny Baker
,
Joel Troughton
,
Matthew Carnie
,
Trystan Watson
Perils and Pitfalls of Perovskite XPS: Is there really Pb(0)?
Anjali Adappattu Ramachandran
,
Bindu Krishnan
,
David A Avellanedaa
,
Sadasivan Shaji
Silver Bismuth Iodide: Synthesis, Characterization and Properties for Photovoltaic Application
Özde Ş. Kabaklı
,
Patricia S.C. Schulze
,
Alexander J. Bett
,
Kristina M. Winkler
,
Laura E. Mundt
,
Fabian M. Gerspacher
,
Qinxin Zhang
,
Clarissa L. M. Hofmann
,
Martin Bivour
,
Martin Hermle
,
Stefan W. Glunz
,
Harald Hillebrecht
,
Jan Christoph Goldschmidt
High Efficiency Monolithic Perovskite Silicon Tandem Solar Cells with an Optimized High Bandgap Perovskite Absorber
Nicholas Weadock
,
Peter Gehring
,
Aryeh Gold-Parker
,
Ian Smith
,
Hemamala Karunadasa
,
Michael Toney
No (...but maybe slow?) dynamic tetragonal domains in cubic methylammonium lead triiodide
Artiom Magomedov
,
Amran Al-Ashouri
,
Marko Jošt
,
Eike Köhnen
,
Ernestas Kasparavičius
,
Tadas Malinauskas
,
Steve Albrecht
,
Vytautas Getautis
Carbazole-Based Monolayers as a Hole-Selective Contact for Efficient Perovskite Solar Cells
Simone Meroni
,
Trystan Watson
,
Tom Dunlop
,
Katherine Hooper
,
Carys` Worsley
Modules with 224 cm2 active area: a Deposition and Interconnection Study for Carbon Perovskite Solar Cells
Mauricio Calvo Roggiani
,
Andrea Rubino
,
Laura Calió
,
Hernan Miguez
Mesoporous Matrices as Hosts for Metal Halide Perovskite Nanocrystals
Junke Jiang
,
Feng Liu
,
Ionut Tranca
,
Qing Shen
,
Shuxia Tao
Atomistic and Electronic Origin of Phase Instability of Metal Halide Perovskites
Konstantin Schötz
,
Abdelrahman M. Askar
,
Wei Peng
,
Dominik Seeberger
,
Tanaji P. Gujar
,
Mukundan Thelakkat
,
Sven Huettner
,
Osman M. Bakr
,
Karthik Shankar
,
Anna Köhler
,
Fabian Panzer
Double Peak Emission in Lead Halide Perovskites by Self-absorption
Jorge Caram
,
Marise García-Batlle
,
Osbel Almora
,
Roberto D Arce
,
Antonio Guerrero
,
Germà Garcia-Belmonte
Direct Observation of Surface Polarization at Hybrid Perovskite/Au Interfaces by Dark Transient Experiments
Virgil Andrei
,
Haijiao Lu
,
Sebastian D. Pike
,
Robert L. Z. Hoye
,
Bertrand Reuillard
,
Shahab Ahmad
,
Dominic S. Wright
,
Michael De Volder
,
Richard H. Friend
,
Erwin Reisner
Scalable Perovskite-BiVO4 Photoelectrochemical Devices for Solar Fuel Production
Pavao Andricevic
,
Pavel Frajtag
,
Vincent Pierre Laminard
,
Andreas Pautz
,
Márton Kollár
,
Bálint Náfrádi
,
Andrzej Sienkiewicz
,
Tonko Garma
,
László Forró
,
Endre Horváth
Kilogram-Scale Crystallogenesis of Halide Perovskites for Gamma-rays Dose Rate Measurements
Marko Jost
,
Benjamin Lipovsek
,
Bostjan Glazar
,
Steve Albrecht
,
Marko Topic
Perovskite Solar Cell Operation under Real-world Conditions
Jiaying Wu
,
James R. Durrant
The Impact of Intra Sub-band Tail States on Charge Carrier Trapping and Collection in Organic Solar Cells
Jeffrey DuBose
,
Prashant Kamat
TiO2-Assisted Halide Ion Segregation in Mixed Halide Perovskite Films
Prasanth Ravindran
,
Sundheep Radhakrishnan
,
Aparna Markose
QDSSC Efficiency Enhancement through Surface Modification
Gábor Náfrádi
,
Pavao Andričević
,
Steven Lilley
,
Christy Kinane
,
Endre Horváth
,
Márton Kollár
,
László Forró
,
Bálint Náfrádi
Neutron Detection and Utilization With Perovskites
Giulia Folpini
,
Daniele Cortecchia
,
Annamaria Petrozza
,
Ajay Ram Srimath Kandada
Exciton Dynamics Show Evidence of Dark States in a Tin-based 2D Perovskite
Chauhan Mihirsinh
,
Yu Zhong
,
Konstantin Schötz
,
Brijesh Tripathi
,
Anna Köhler
,
Sven Huettner
,
Fabian Panzer
Investigating Two-Step MAPbI3 Thin Film Formation during Spin Coating by Simultaneous in Situ Absorption and Photoluminescence Spectroscopy
Sylvester Sahayaraj
,
Konrad Wojciechowski
,
Marcin Ziolek
Engineering the Large cation and the additive simultaneously for higher performance in Quasi 2D-perovskites
Jeffrey Christians
,
Elizabeth Cutlip
Interactions Between 2D Halide Perovskite Materials and Methylamine
Daniel Balzer
,
Ivan Kassal
Transport of Partially Delocalised Charges and Excitons
Nicola Courtier
How Ionic Accumulation Affects the Ideality Factor for Perovskite Solar Cells
Iwona Grądzka-Kurzaj
,
Mateusz Gierszewski
,
Gotard Burdziński
,
Marcin Ziółek
The Influence of Electrolyte Composition on the Charge Transfer Dynamics in Dye-Sensitized Water Splitting Systems
Arvydas Ruseckas
,
Lethy Krishnan Jagadamma
,
Oskar Blaszczyk
,
Ifor Samuel
Interface Limited Hole Extraction from MAPI to PEDOT:PSS and NiO
Juan Velásquez
,
Alejandra Flórez
,
Juan Tirado
,
Daniel Ramirez
,
Juan Felipe Montoya
,
Rafael Betancur
,
Franklin Jaramillo
Understanding perovskite ink dynamics inside a Slot-Die head toward high reproducible layers.
Weining Wang
,
Patrick Milan
Effect of DMSO on the Barrier Height at CdTe/Polymer Back Contact
Gee Yeong Kim
,
Alessandro Senocrate
,
Davide Moia
,
Joachim Maier
Ionic Effects Determine the Equilibrium Space Charge at Hybrid Perovskite Interfaces
Anuja Vijayan
,
Malin B. Johansson
,
Sebastian Svanström
,
Ute B. Cappel
,
Håkan Rensmo
,
Gerrit Boschloo
Simple Method for Efficient Slot-Die Coating of MAPbI3 Perovskite Thin Films in Ambient Air Conditions
Tetsuro Katayama
,
Yuichiro Akagi
,
Akihiro Furube
Hot Carrier Transport Modeling for Nonlinear Emission Dynamics in a CH3NH3PbBr3 Microcrystal by Femtosecond Transient Absorption Microscopy
Syeda Qudsia
,
Staffan Dahlström
,
Christian Ahläng
,
Mathias Nyman
,
Ronald Österbacka
,
Jan-Henrik Smått
Determination of Surface Recombination Velocity at the TiO2 Contact
Guankui Long
,
Randy Sabatini
,
Yecheng Zhou
,
Mingtao Zhang
,
Makhsud I. Saidaminov
,
Weibo Gao
,
Qihua Xiong
,
Edward H. Sargent
Chiral Hybrid Organic-inorganic Perovskites: From 2.5D to 3D
Felix Hermerschmidt
,
Florian Mathies
,
Vincent R.F. Schröder
,
Carolin Rehermann
,
Nicolas Zorn Molares
,
Eva L. Unger
,
Emil J. W. List-Kratochvil
Finally, Inkjet-printed Metal Halide Perovskite Leds using Seed Crystal Templating of Salty Pedot:PSS
Vivek Babu
,
Rosinda Fuentes Pineda
,
Taimoor Ahmad
,
Agustin O. Alvarez
,
Luigi Angelo Castriotta
,
Aldo Di Carlo
,
Francisco Fabregat-Santiago
,
Konrad Wojciechowski
Improved Stability of Inverted and Flexible Perovskite Solar Cells with Carbon Electrode
Selim Sami
,
Riccardo Alessandri
,
Ria Broer
,
Remco W.A. Havenith
High Dielectric Constant Organic Photovoltaics: Molecular Origin and Time Dependence
Matas Steponaitis
,
Maria-Grazia La-Placa
,
İsmail Cihan Kaya
,
Giedre Bubniene
,
Vygintas Jankauskas
,
Maryte Daskeviciene
,
Michele Sessolo
,
Tadas Malinauskas
,
Henk J. Bolink
,
Vytautas Getautis
Easily Obtainable Hole Transporting Materials for Vacuum-deposited Perovskite Solar Cells
Eros Radicchi
,
Ali Kachmar
,
Edoardo Mosconi
,
Filippo De Angelis
A theoretical framework for the study of lead halide perovskite precursors: the case of PbI2 in γ-butyrolactone
Hans Köbler
,
Sebastian Neubert
,
Boštjan Glažar
,
Marko Jankovec
,
Marko Topič
,
Bernd Rech
,
Antonio Abate
High-Throughput Aging System for Perovskite Solar Cells
Richard Pacalaj
,
Jiaying Wu
,
Tian Du
,
James Durran
Transient Photovoltage and Differential Charging to Determine Charge Carrier Kinetics in Perovskite Solar Cells Under Realistic Operating Conditions
Laura Caliò
,
Aaron Bayles
,
Sol Carretero-Palacios
,
Gabriel Lozano
,
Mauricio E. Calvo
,
Hernán Míguez
Theoretical Design and Experimental Evidence of Enhanced Absorption and Emission by LSPR Effects in Perovskite Thin Film Embedding Silver Nanocubes
Daniele Cortecchia
,
Wojciech Mroz
,
Giulia Folpini
,
Tetiana Borzda
,
Annamaria Petrozza
Eu(III) and Eu(III)-complex Doping of 2D Perovskites
Lethy Krishnan Jagadamma
,
Paul Edwards
,
Robert Martin
,
Ifor Samuel
Nanoscale Heterogeneity in Halide Perovskites Revealed by Cathodoluminescence Hyperspectral Imaging
Götz Schuck
,
Daniel Többens
,
Susan Schorr
What can we learn from the temperature dependent investigation of Pb L3-edges EXAFS?
Marcello Righetto
,
Swee Sien Lim
,
David Giovanni
,
Melvin Jia Wei Lim
,
Qiannan Zhang
,
Sankaran Ramesh
,
Yong Kang Eugene Tay
,
Tze Chien Sum
How Benign Are Defects in Perovskites? A Hot Carriers' Unexpected Journey
Xiao Liu
,
Yanbo Wang
,
Liyuan Han
Efficient and Stable Tin Perovskite Solar Cells Enabled by Amorphous-polycrystalline Structure
Stephanie Adeyemo
,
Srabani Kar
,
Shashini Silva
,
Imalka Jayawardena Jayawardena
,
Ravi Silva
,
Hannah Joyce
Effect of Ultraviolet Radiation on the Charge Carrier Dynamics of Triple Cation Pb-Sn Perovskites Probed Using Transient Terahertz Spectroscopy
Sofia Masi
,
Carlos Echeverría-Arrondo
,
Juan I. Climente
,
Iván Mora-Seró
Chemi-Structural Stabilization of Formamidinium Lead Iodide Perovskite by Using Embedded Quantum Dots
Jia Li
,
Hao Wang
,
Xinyu Chin
,
Herlina Arianita Dewi
,
Henk Bolink
,
Nripan Mathews
,
Subodh Mhaisalkar
,
Annalisa Bruno
Highly Efficient Thermally Co-evaporated Perovskite Solar Cells and Mini-modules
Yifan Dong
,
Hyojung Cha
,
Jiangbin Zhang
,
Ernest Pastor
,
Pabitra Shakya Tuladhar
,
Artem Bakulin
,
James Durrant
The Binding Energy and Dynamics of Charge Transfer States in Non-fullerene Organic Solar Cells
Riccardo Alessandri
,
Siewert J. Marrink
Multiscale Modeling of Organic Materials: from the Morphology Up
Hyojung Cha
,
James Durrant
Free Charge Generation via CT States in a Highly Crystalline NFA-based Organic Solar Cells
Mithun C.A.
,
Soumya Dutta
,
Venkatakrishnan Parthasarathy
Temperature Dependent Ionic Conduction in Methylammonium Lead Halide Perovskite Transistor
Manasi Venkataramani
,
Johannes Benduhn
,
Mathias Nyman
,
Seyed Mehrdad Hosseini
,
Jonas Kublitski
,
Safa Shoaee
,
Dieter Neher
,
Karl Leo
,
Donato Spoltore
Enhanced Charge Selectivity via Anodic-C60 Layer Reduces Non-Radiative Losses in Organic Solar Cells
Silvia Ferro
,
Benjamin Daiber
,
Sourav Maiti
,
Joris Bodin
,
Lauren Yablon
,
Luis Campos
,
Laurens Siebels
,
Bruno Ehrler
Singlet fission sensitised solar cells: from silicon to perovskite applications
Aleš Vlk
,
Zdeněk Remeš
,
Lucie Landová
,
Martin Ledinský
Depth Profiling of the Optical Absorption in MAPbBr3 Single Crystals
Aiswarya Abhisek Mohapatra
,
Ravichandran Shivanna
,
Suresh Podapangi
,
Alexander Hinderhofer
,
M. Ibrahim Dar
,
Frank Schreiber
,
Aditya Sadhanala
,
Richard H. Friend
,
Satish Patil
Role of Morphology and Förster Resonance Energy Transfer in Non-fullerene Acceptor based Ternary Blend Organic Solar Cells
Onkar S. Game
,
Joel A. Smith
,
Tarek I. Alanazi
,
Michael Wong-Stringer
,
Vikas Kumar
,
Cornelia Rodenburg
,
Nick J. Terril
,
David G. Lidzey
Solvent Vapour Annealing of Methylammonium Lead Halide Perovskite: What's the catch?
Ya-Ru Wang
,
Gee Yeong Kim
,
Alessandro Senocrate
,
Davide Moia
,
Joachim Maier
Photo-effect on ion transport in mixed cation and halide perovskites: implications for photo de-mixing
Priya Srivastava
,
Monojit Bag
Charge Transfer and Charge Separation State Kinetics Leading to Field-induced Bleaching at Methylammonium Lead Tri-iodide Perovskite-electrolyte Interface
Barbara Miranda
,
Luiza Correa
,
Gabriela Soares
,
Juliana Martins
,
Paulo Lopes
,
Maria Vilela
,
Jair Rodrigues
,
Rodrigo Vilaça
,
Sergio Castro-Hermosa
,
Luana Wouk
,
Diego Bagnis
Roll-to-Roll Slot-Die Coated Organic Solar Modules for Indoor Applications: An Investigation of Active Layer Thickness
Andrea E.A. Bracesco
,
Claire Burgess
,
Anna Todinova
,
Valerio Zardetto
,
Dibyashree Koushik
,
Christ H.L. Weijtens
,
Adriana Creatore
The chemistry and energetics of the interface between metal halide perovskite and atomic layer deposited metal oxides
Labanya Bhattachar
,
Sridhar Sahu
Fine Structural Tuning of TVT-based Donor-acceptor Copolymer for Organic Photovoltaic Applications: Effect of Ring Fusion and Cyano-substitution
Cristina Teixeira
,
Luísa Andrade
,
Adélio Mendes
Easy processing carbon paper electrode for highly efficient perovskite solar cells
Preethi Susan Mathew
,
Gergely F Samu
,
Csaba Janaky
,
Prashant V Kamat
Iodine (I) Expulsion at Photoirradiated Mixed Halide Perovskite Interface. Should I Stay or Should I Go?
Junsang Cho
,
Prashant Kamat
Suppressed Halide Ion Migration in 2D Lead Halide Perovskites
Juan F. Galisteo-López
,
David O. Tiede
,
Mauricio E. Calvo
,
Hernán Míguez
Local Rearrangement of Iodide Defect Structure Determines Phase Segregation Effect in Mixed Halide Perovskites
Cheng Qiu
,
Yue Hu
,
Hongwei Han
Review of Carrier Dynamics Characterization Techniques in Perovskite Solar Cells
Agustin O. Alvarez
,
Ramon Arcas
,
Clara A. Aranda
,
Loengrid Bethencourt
,
Elena Mas-Marzá
,
Francisco Fabregat-Santiago
Negative Capacitance and Inverted Hysteresis: Matching Features in Perovskite Solar Cells