Kobe is the sixth-largest city in Japan and the capital city of Hyōgo Prefecture. It is located on the southern side of the main island of Honshū, on the north shore of Osaka Bay and about 30 km (19 mi) west of Osaka. With a population around 1.5 million, the city is part of the Keihanshin metropolitan area along with Osaka and Kyoto.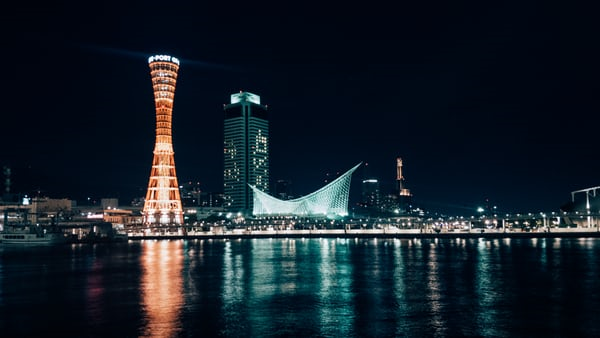 Wedged between the coast and the mountains, the city of Kobe is long and narrow. The landmark of the port area is the red steel Port Tower. A Ferris wheel sits in nearby Harborland, a notable tourist promenade.
Two artificial islands, Port Island and Rokkō Island, have been constructed to give the city room to expand.
Kobe offers some of the most beautiful hiking and waterfalls in Japan, just five minutes' walk from the Shin-Kobe Shinkansen bullet train station. It also boasts its own beach and seafront, parks throughout the city and a 143-hectare arboretum in northern Kobe – a must for all nature-lovers!
Highlights
Founded by the Empress Jingū at the beginning of the 3rd century AD to enshrine the Wakahirume. It was one of three shrines established at this time.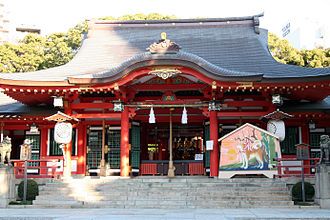 During the Genpei War, parts of the Battle of Ichi-no-Tani took place in and around this shrine, and are commemorated by markers in the Ikuta forest behind the shrine. The shrine's land was much larger back then, before the city of Kobe was built around it. Thus, the precise locations of skirmishes or events can no longer be commemorated on shrine land.
The gardens of Sōraku-en are Formerly attached to the Taishō-era residence of Kodera Yasujirō, ownership passed to the city of Kobe in 1941. Since then they have been open to the public. Most of the former residence was destroyed in the Pacific War; the stables of 1907 survived and have been designated an Important Cultural Property.
In the gardens are the former Hassam Residence, built by the English architect Alexander Nelson Hansell in 1902 and relocated to its current site in 1963, an Edo-period building shaped like a boathouse, dating from 1682-1704, a tea house; and a stroll garden.
In 2006 Sōraku-en was registered as a Place of Scenic Beauty. The gardens take their name from a passage of the I Ching
Nunobiki Falls
Is a set of waterfalls near downtown Kobe, Japan, with an important significance in Japanese literature and Japanese art. In Japan, Nunobiki is considered one of the greatest "divine falls" together with Kegon Falls and Nachi Falls.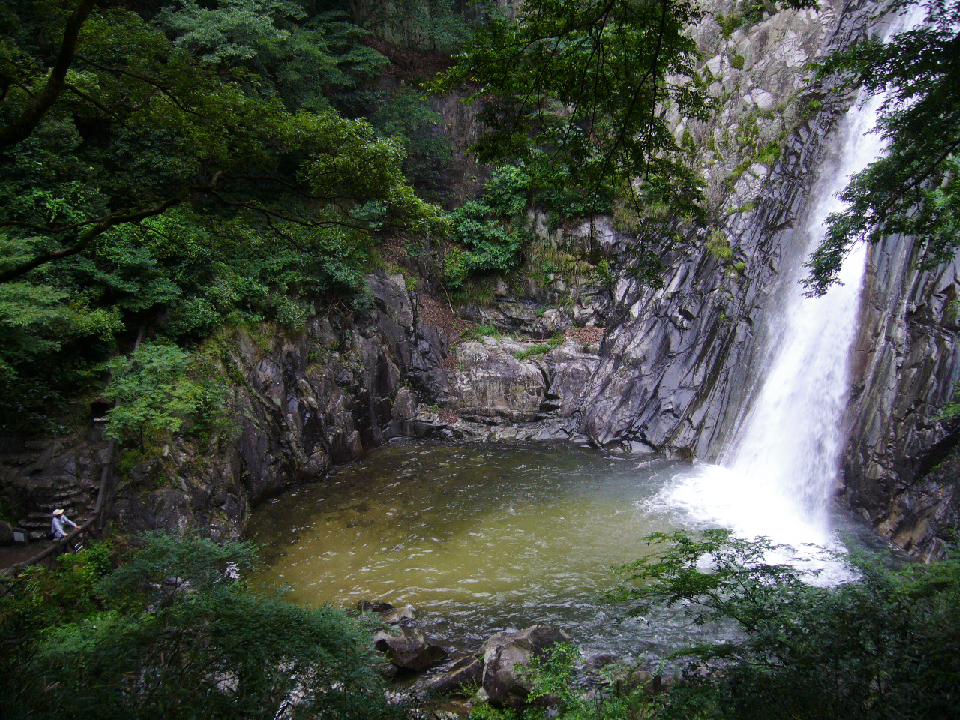 The waterfalls comprise four separate falls: Mentaki, Tsutsumigadaki, and Meotodaki.
Find more interesting places and things to do and see here