The most convenient way to get to Castellón and the Universitat Jaume I from abroad is by plane to Valencia (65 km). Other options are to arrive in plane to Barcelona (285 km) or Madrid (415 km) and then by train to Castellón railway station.
The railways system in Spain is run by the state owned company RENFE:
UNIVERSITAT JAUME I
From Train Station to Workshop Venue there is a 20 min walk, 4 min taxi or you can take the tram T1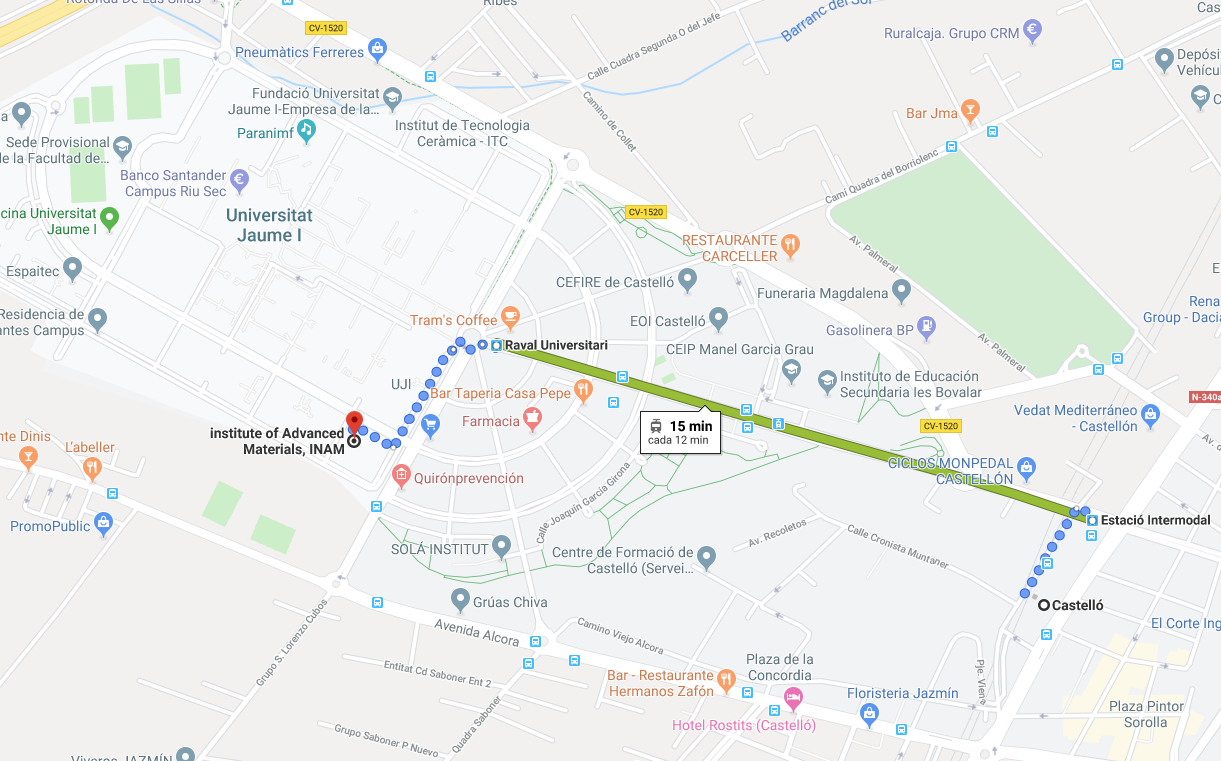 The airport is located at Manises, about 8 km from Valencia. Flights from the main cities of Spain and Europe land there. Moreover, Valencia has connecting flights via Madrid and Barcelona for destinations all over the world. At present, several low cost companies operate also in this airport.
Valencia Airport Telephone: +34 961 59 85 00
To arrive to the city you can take a taxi or the subway. A taxi from the airport to the main railway station in Valencia (Estació del Nord). It takes around 25 minutes and costs 15-25 euros.
The subway line to the railway station are 3 and 5. At this link you can see the a map and the schedule. The metro station corresponding with railway station is called Xativa.
Once at the Estació del Nord, take a local train (called "Cercanías") to Castellón (line C6). There are several automatic machines in the hall where you can buy your ticket.
You can check express trains timetable to Castellón from Madrid, Valencia or Barcelona in RENFE.
From Barcelona (ESTACIÓ DE SANTS) take an express train for going directly to Castellón. Express trains to Castellón depart every two hours (more or less).
From Madrid (PUERTA ATOCHA) there are only two daily trains which go directly to Castellón. However, there are more frequent trains to Valencia.
There are local trains from Valencia to Castellón every 30 minutes (around 4 euros). It takes 1 hour to arrive to Castellón from Valencia.