Polymers with Intrinsic Microporosity to Enhance CO₂ Reduction to Ethylene
a
Faculty of Engineering and Physical Sciences, University of Southampton, UK., United Kingdom
b
Department of Chemistry, McGill University, Montreal, Canada., Canada
c
Department of Chemistry, University of Edinburgh, UK., United Kingdom
d
Schaeffler Technologies AG & Co, Germany., Germany
e
SIA Schaeffler Baltic, Latvia, Ganibu dambis 24A - 52, Riga, Latvia
f
National Centre of Advanced Tribology (NCATS), Southampton, United Kingdom
Poster,
Samuel Perry,
005
Publication date: 7th June 2020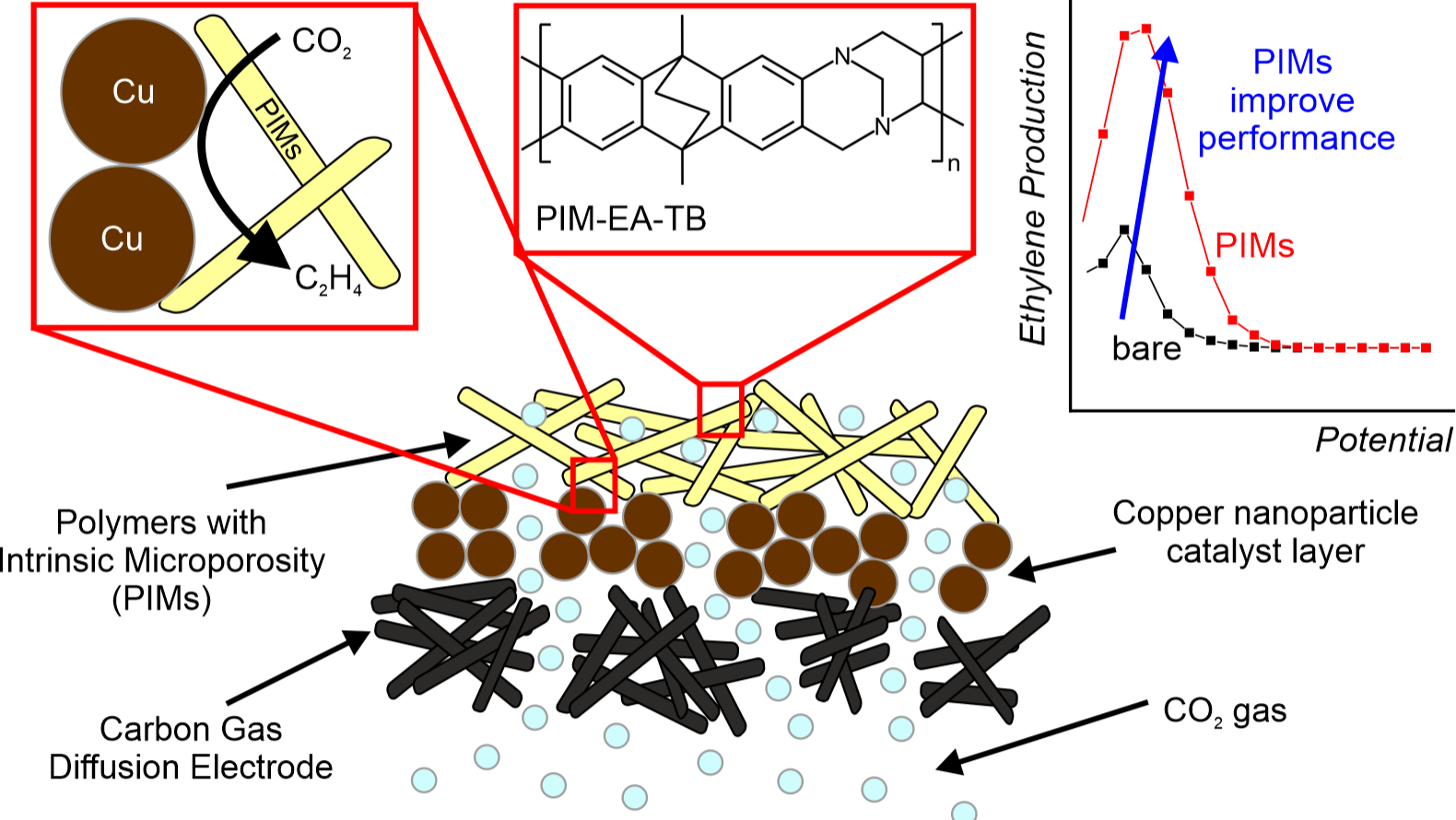 ePoster: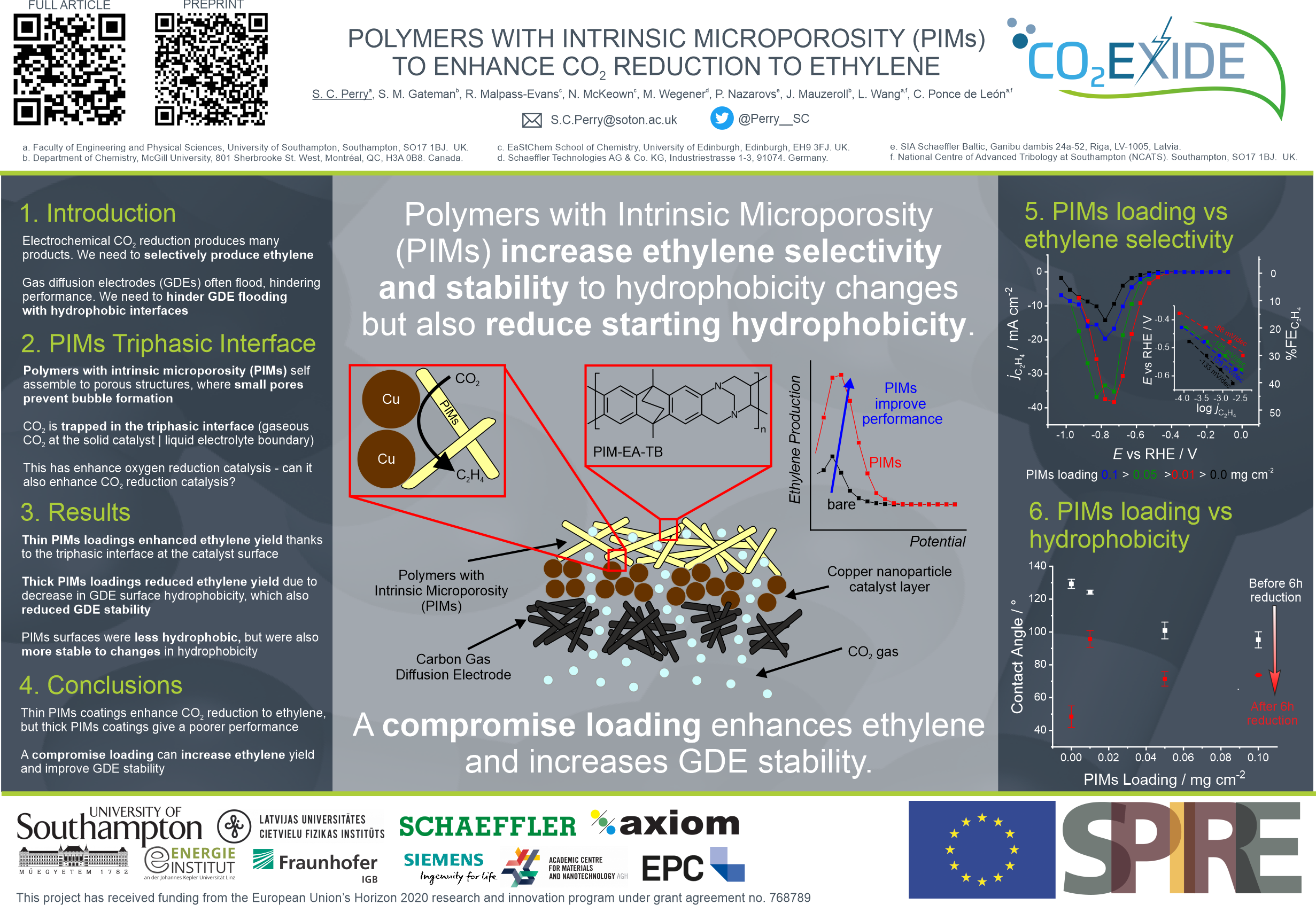 CO2 reduction offers an attractive alternative green synthetic route for ethylene, especially where CO2 could be sourced from industrial exhausts and in combination with green power sources [1]. However, practical applications are currently limited due to the unfortunately low selectivity of cathode materials towards ethylene. This work uses polymers with intrinsic microporosity (PIMs) to improve the performance of copper gas diffusion electrodes for CO2 reduction to ethylene [2]. We report an improved selectivity and activity towards ethylene with the addition of a thin PIMs layer, which is seen as improved Faradaic efficiency, increased stability and a shift in the reduction to lower overpotential. This improvement is highly dependent on the thickness of the added polymer layer, with too thick a layer having a detrimental impact on the hydrophobicity of the gas diffusion layer. With a compromise in loading, PIMs can be used to enhance the activity and selectivity of catalysts for targeted CO2 reduction to ethylene.
This work is supported as part of the CO2-based electrosynthesis of ethylene oxide (CO2EXIDE) project, which receives funding from the European Union's Horizon 2020 research and innovation programme in co-operation with the sustainable process industry through resource and energy efficiency (SPIRE) initiative under grant agreement no. 768789.
© Fundació Scito