Using Supramolecular Machinery to Enhance the Efficiency of Photoelectrochemical Cells
a
Yusuf Hamied Department of Chemistry, University of Cambridge; Lensfield Road, Cambridge, UK
b
Van 't Hoff Institute for Molecular Sciences, University of Amsterdam, Science Park 904, 1098 XH Amsterdam, The Netherlands.
Invited Speaker,
Tessel Bouwens,
presentation 016
Publication date: 15th February 2023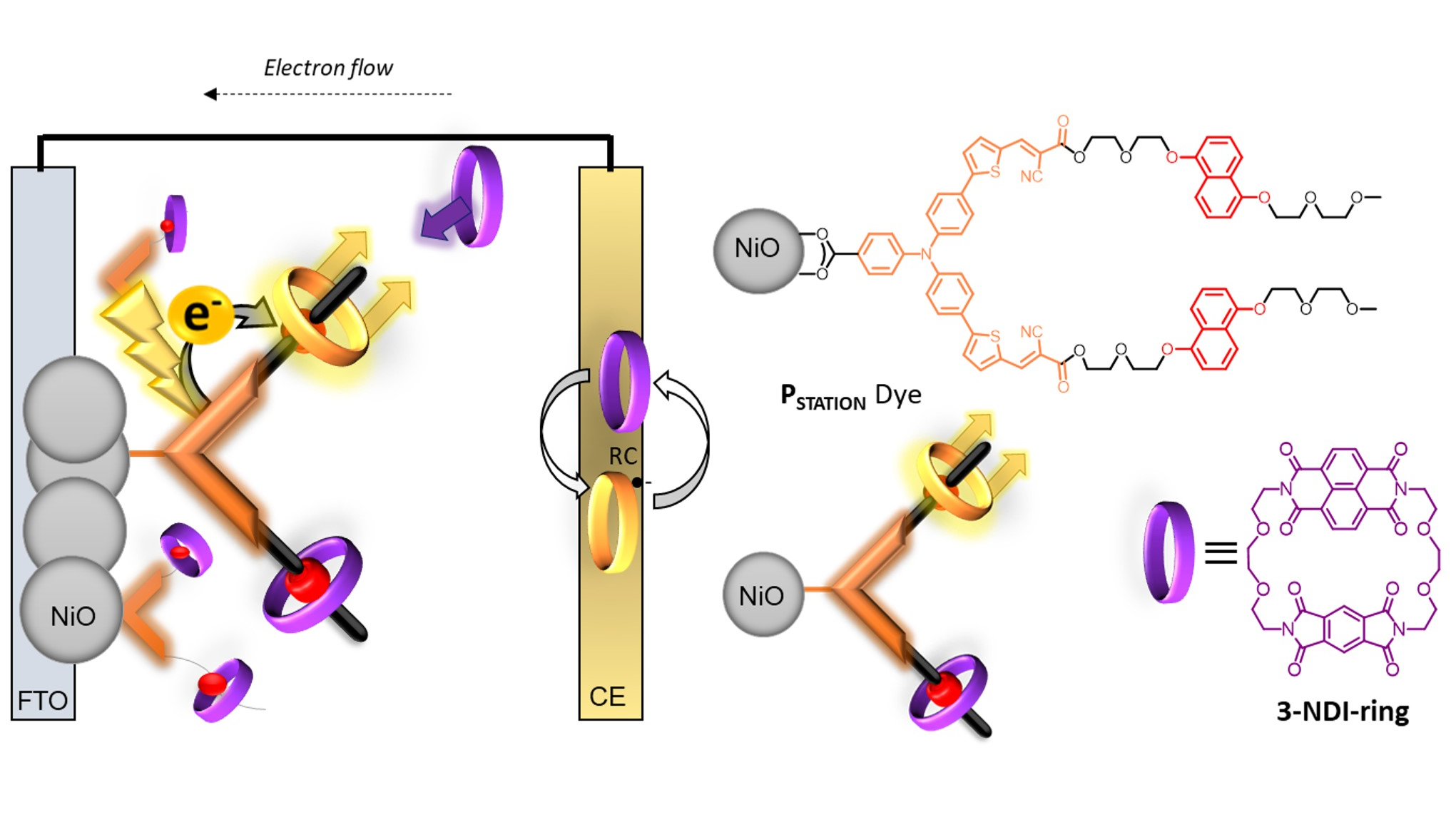 Harnessing solar energy under diffuse light conditions is a challenge that can be addressed with photoelectrochemical cells (PECs). However, PECs suffer from efficiency losses due to electron-hole recombination. Inspired by natural photosynthesis, we demonstrate the use of supramolecular machinery with a pseudorotaxane topology as a strategy to inhibit recombination through an organization of molecular components that enables unbinding of the final electron acceptor upon reduction. We show that preorganization of a macrocyclic electron acceptor to a dye yields a pseudorotaxane that undergoes a fast (completed within ~50 ps) 'ring launching' event upon electron transfer from the dye to the macrocycle, releasing the anionic macrocycle and thus reducing charge recombination.. The PECs based on supramolecular machinery demonstrated a 16-fold and 5-fold increase in power conversion efficiency compared to devices featuring two control dyes that do not facilitate pseudorotaxane formation. This bio-inspired approach to integrate supramolecular machinery in PECs demonstrates the impact of molecular organization on the performance of devices for solar conversion technologies.
© FUNDACIO DE LA COMUNITAT VALENCIANA SCITO