Reassembly of Ultrathin Membranes to Create Asymmetric Giant Unilamellar Vesicles in Microfluidics
a
Division of Biomedical Engineering, James Watt School of Engineering, University of Glasgow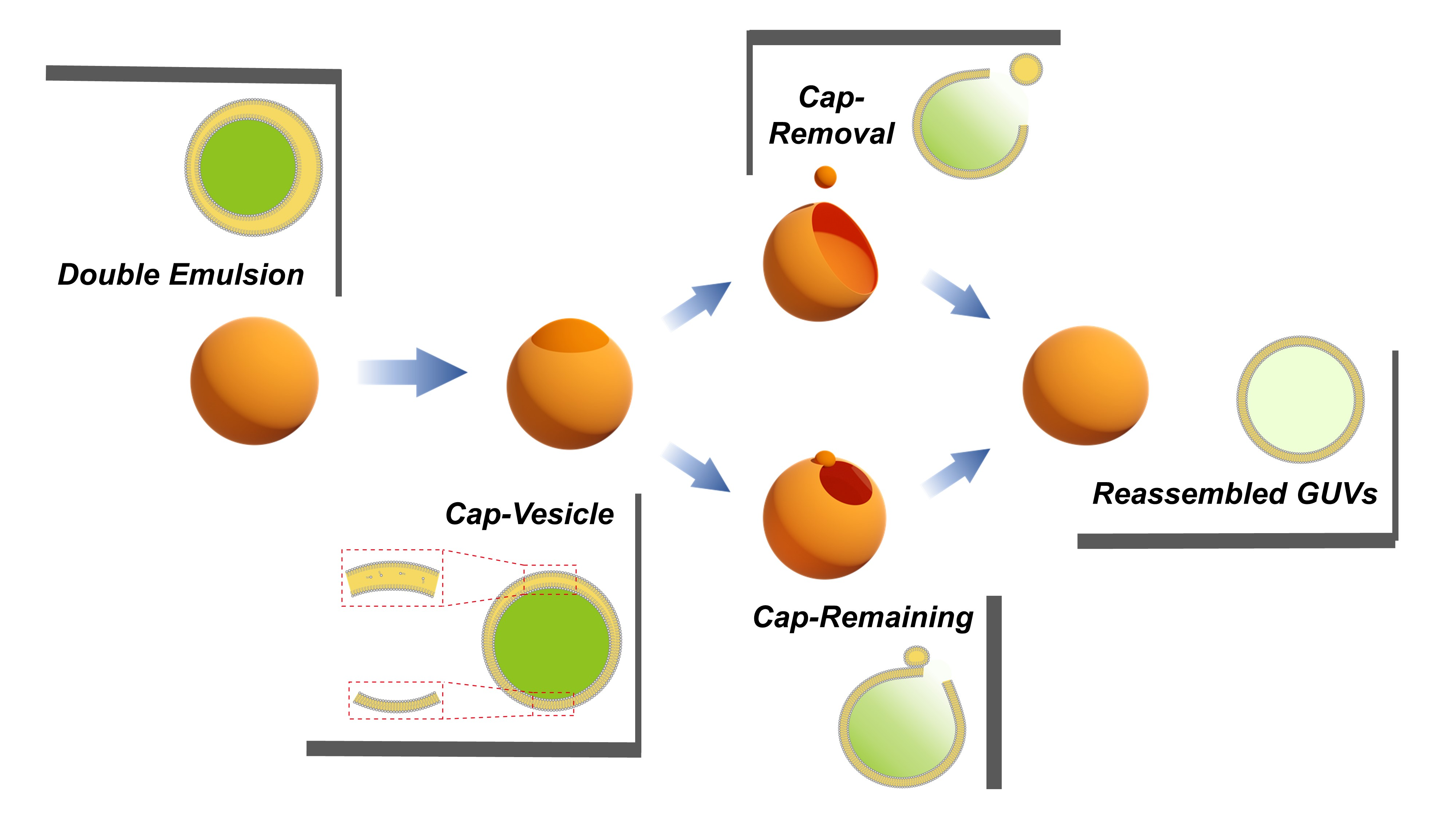 Microfluidic double emulsions have been widely applied to construct cell-mimicking chassis. However, the excess oil in the double emulsion shells often lead to instability of the membrane structures and can be incompatible with the contents of the vesicle or of the interface, such as membrane proteins. This is even more prominent for asymmetric bilayers, which are required to support the vesicles' biological functions.
Herein, a new strategy is introduced to construct giant unilamellar vesicles with asymmetric membranes from ultrathin-shell double emulsions, based upon shell rupture. Two types of reconstruction processes, linked to the oil gathering in an 'oil cap within the membrane, were observed depending upon the oil cap either being removed or remaining.
Calcein leaking and fluorescence quenching assays were used to evaluate the unilamellarity and asymmetry of lipid bilayer structures. We subsequently engineered polymer-lipid hybrid vesicles to demonstrate the versatility of the approach, and show our ability to construct an asymmetric membrane system for mimicking cells, with the potential application for controllable matrix release.
© Fundació Scito