Effect of doping In2O3 with transition metals on the electrocatalytic reduction of CO2 to formate
a
Department of Chemical Engineering and Chemistry, Eindhoven University of Technology (TU/e), P.O. Box 513, Eindhoven, 5600 MB, Netherlands
Poster,
Tim Wissink,
057
Publication date: 6th November 2020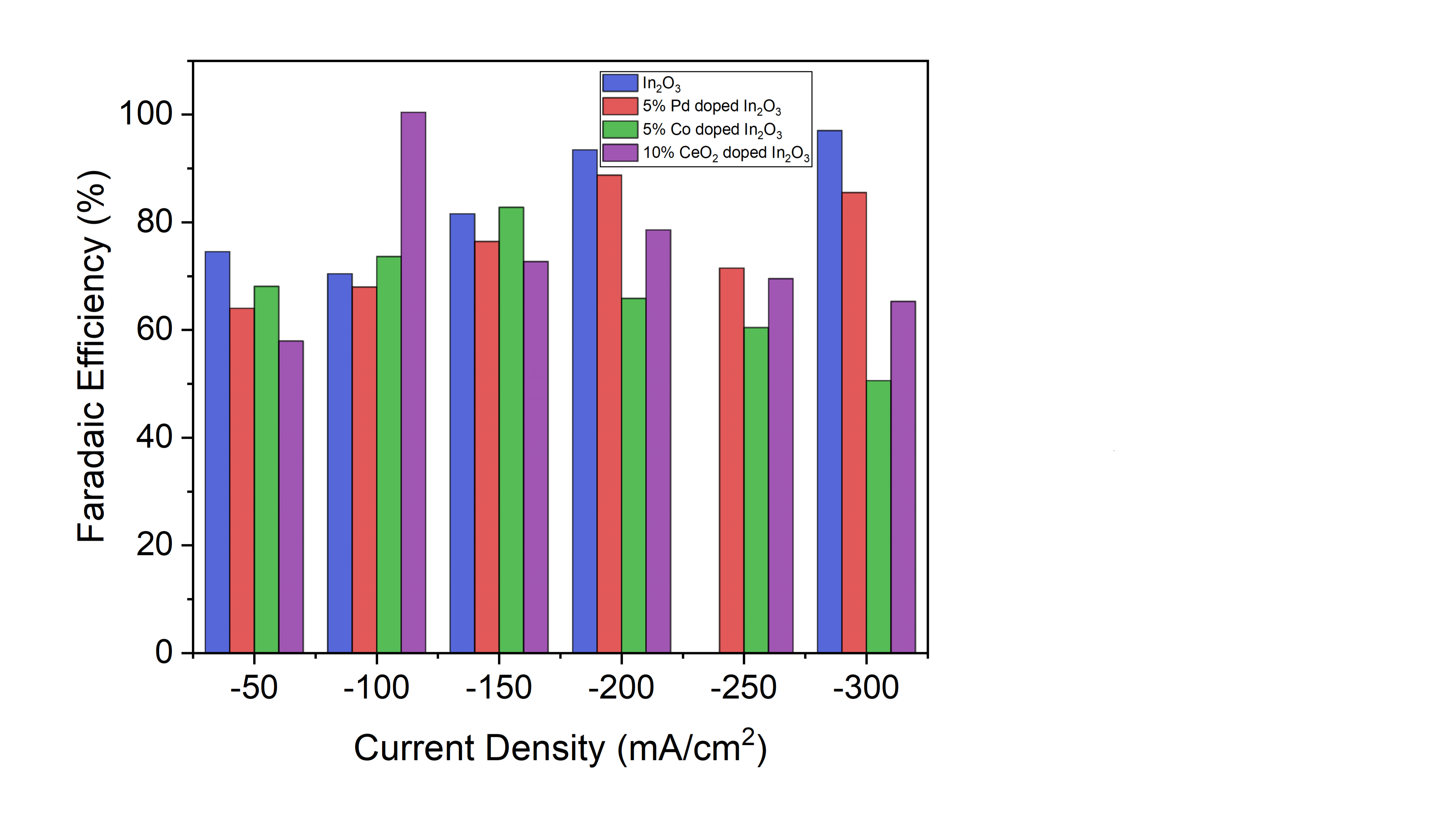 ePoster: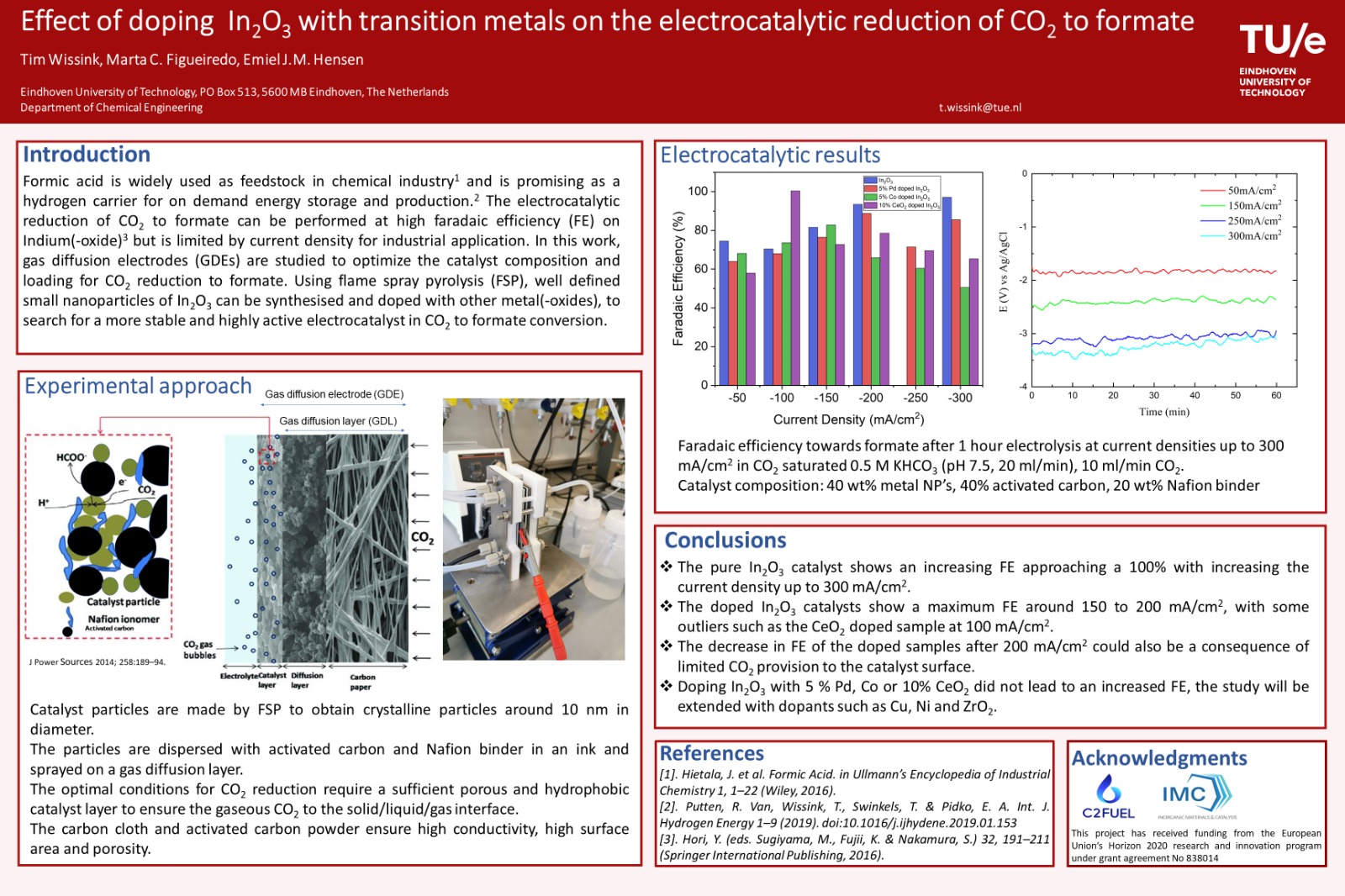 In a search for new sources for chemical products and energy storage, attempts are made to use the waste product CO2 as a source for valuable chemicals. Formic acid is a chemical widely used as feedstock in chemical industry1 and is promising as a hydrogen carrier for on-demand energy storage and production.2 Formic acid can be produced directly using renewable energy and CO2 from air by electrocatalytic CO2 reduction. The electrocatalytic reduction of CO2 to formate can be performed at high faradaic efficiency (FE) but is limited by current density for industrial application. A balance needs to be found where the supply of electrons, protons and CO2 to the catalyst surface perfectly matches in order to achieve a high FE towards formate.3
In this work, gas diffusion electrodes (GDEs) are studied to optimize the catalyst composition and loading for CO2 reduction to formate. Indium is chosen as a catalyst as it has proven to give high faradaic efficiencies.4 Using techniques such as flame spray pyrolysis (FSP), well defined small nanoparticles of In2O3 can be synthesized and doped with other metal(-oxides), to search for a more stable and highly active electrocatalyst in CO2 to formate conversion. The In2O3 nanoparticles are doped with Co, Pd, and CeO2 and the activity in CO2 reduction to formate is compared in a flow cell configuration. The catalytic activity is measured over a range from 50 to 300 mA/cm2.
This project has received funding from the European Union's Horizon 2020 research and innovation program under grant agreement No 838014
© Fundació Scito