Metal-organic framework with molecularly defined active sites as a model system for electrochemical biomass valorization
a
University of Montreal, Department of Chemistry, Montreal, Canada
Poster,
Yuxuan Zhang,
066
Publication date: 6th November 2020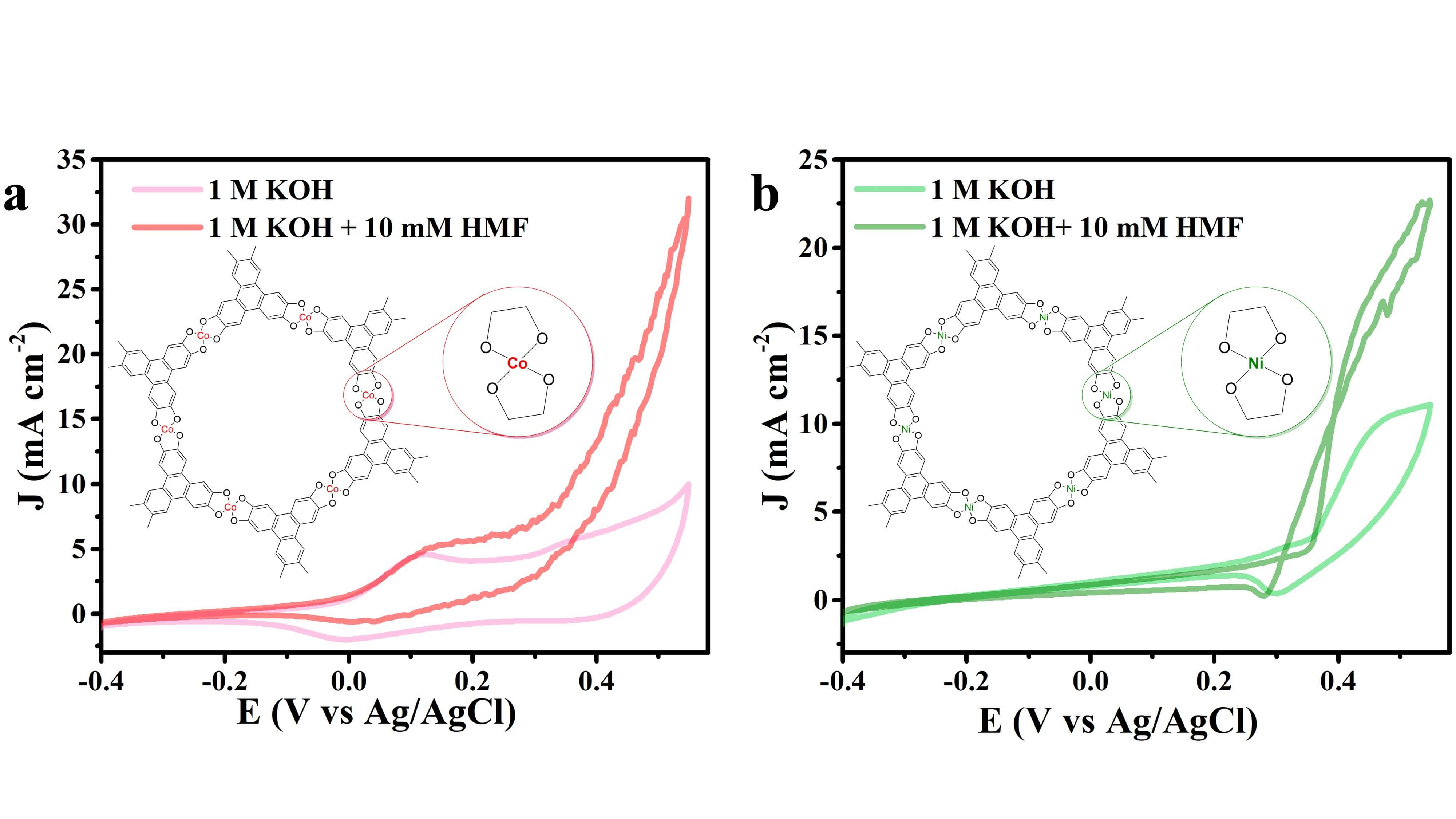 ePoster: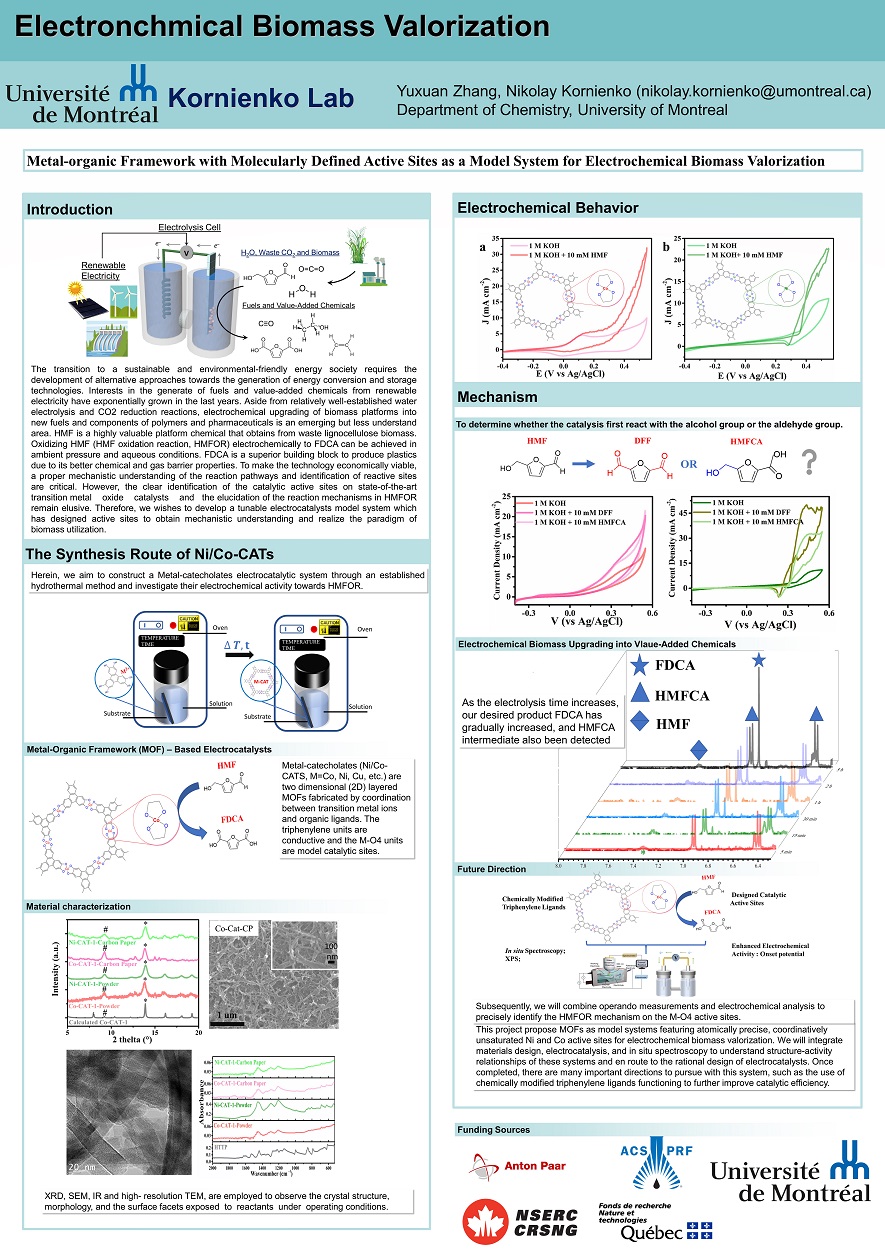 Biomass valorization is an emerging method to convert waste biomass into value-added feedstocks as an alternative to fossil-derived carbon chemicals. However, this technology has been limited by energy-intensity thermochemical reaction conditions. Alternatively, electrocatalytic biomass valorization is a sustainable and economical route that utilizes renewable electricity.
From a material design perspective, nickel, and cobalt oxide derivatives have shown great potential in upgrading biomass, but the reaction still requires large overpotentials. Further, mechanistic knowledge is still lacking as the exact nature of the catalytically active sites is not fully understood. To this end, metal-organic frameworks are intriguing candidate catalyst systems as they exhibit high porosities and chemically well-defined active sites, enabling them to serve as ideal model systems for designing high-efficiency catalysts. In this work, we present a MOF electrocatalyst model system featuring atomically precise Ni and Co active sites as a model system for electrochemical biomass valorization.
Synthesized via a simple solvothermal method, a MOF featuring square-planar nickel and cobalt metal ions coordinated the oxygen atoms of triphenylene li has been characterized by XRD, SEM, and TEM. Electrochemical analysis of this system reveals that the Ni and Co triphenylene MOFs surpass state-of-the-art metal oxide biomass valorization electrocatalysts in terms of onset potential and efficiency. This work opens avenues for understanding critical parameters en route to the design of next-generation biomass valorization electrocatalysts.
© Fundació Scito