A Bio-Inspired Route to 3D Lead-Halide Perovskites
a
AMOLF, science park 104, amsterdam, 1098, Netherlands
Oral,
Lukas Helmbrecht,
presentation 096
Publication date: 11th February 2019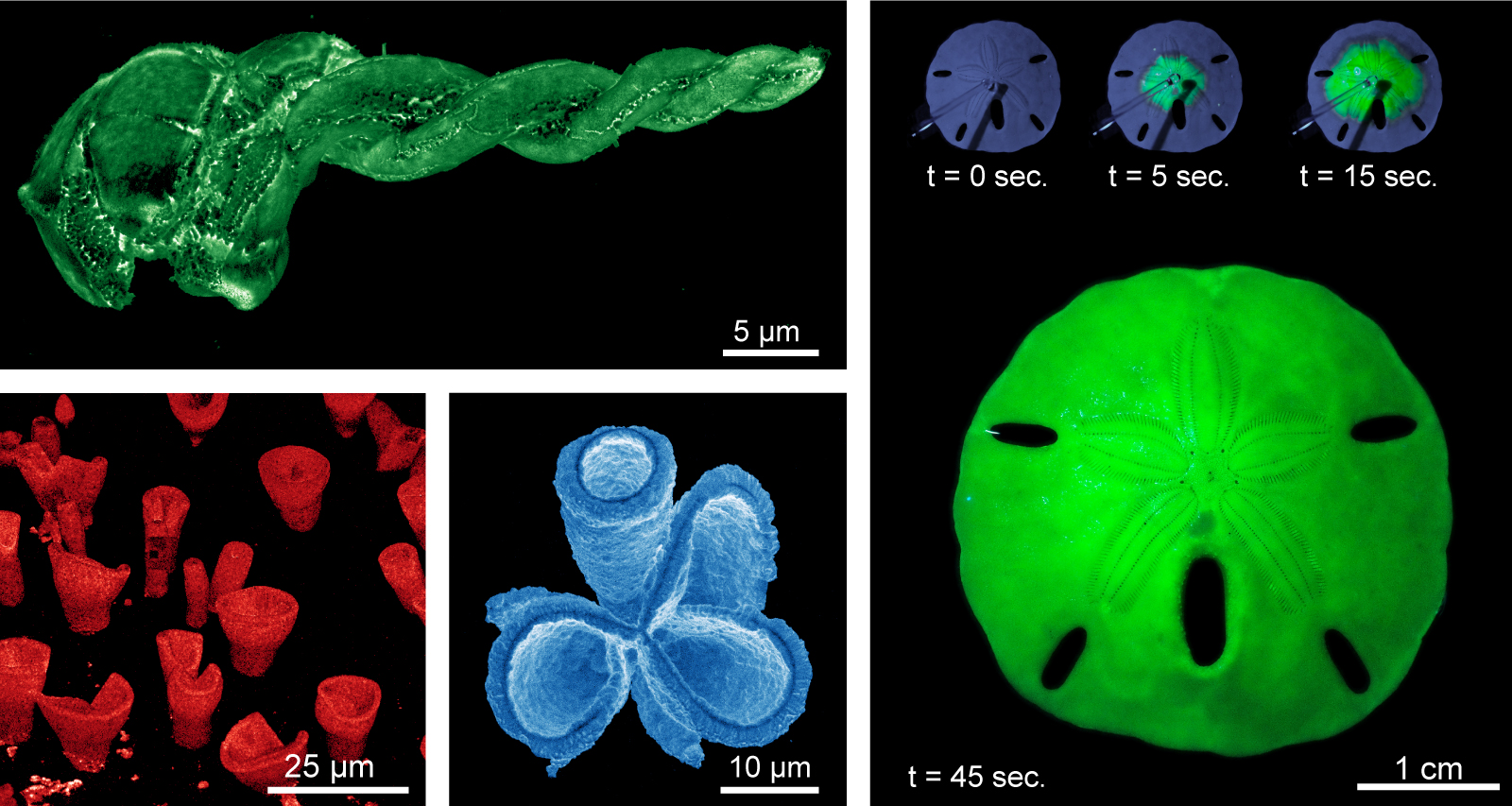 Strategies that offer control over the three-dimensional (3D) shape nano- and micro-scale perovskite architectures are of fundamental interest and may ultimately enable for fields ranging from optics and sensing to microelectronics and catalysis.
Here we present a route to fabricate 3D lead-halide perovskite microstructures by converting a wide range of metal carbonate structures formed by bio-inspired mineralization into lead-halide perovskite semiconductors with tunable bandgaps, while preserving the 3D shape. [1]
First, we introduce lead ions by cation exchange. Second, we use carbonate as a leaving group, facilitating anion exchange with halide, which is followed rapidly by methylammonium insertion to form the perovskite. As proof- of-principle, preprogrammed carbonate salt shapes such as vases, coral-like forms and helices are transformed into perovskites while preserving the morphology and crystallinity of the initial micro-architectures (see TOC figure).
This approach open up a novel way to create 3D perovskites by fist creating a shape and then exchanging its composition for perovskite.
W.L. Noorduin thanks the Netherlands Organization for Scientific Research (NWO) for financial support from a VENI grant.
© Fundació Scito