Förster Resonance Energy Transfer (FRET) in Non-Fullerene Acceptor Containing Organic Solar Cells
a
Advanced Technology Institute (ATI), University of Surrey, UK, Guilford, United Kingdom
b
Organic Semiconductor Centre, SUPA, School of Physics and Astronomy, St Andrews, Fife, KY16 9SS, UK
Poster,
Ravi K. Misra,
195
Publication date: 11th May 2021
ePoster: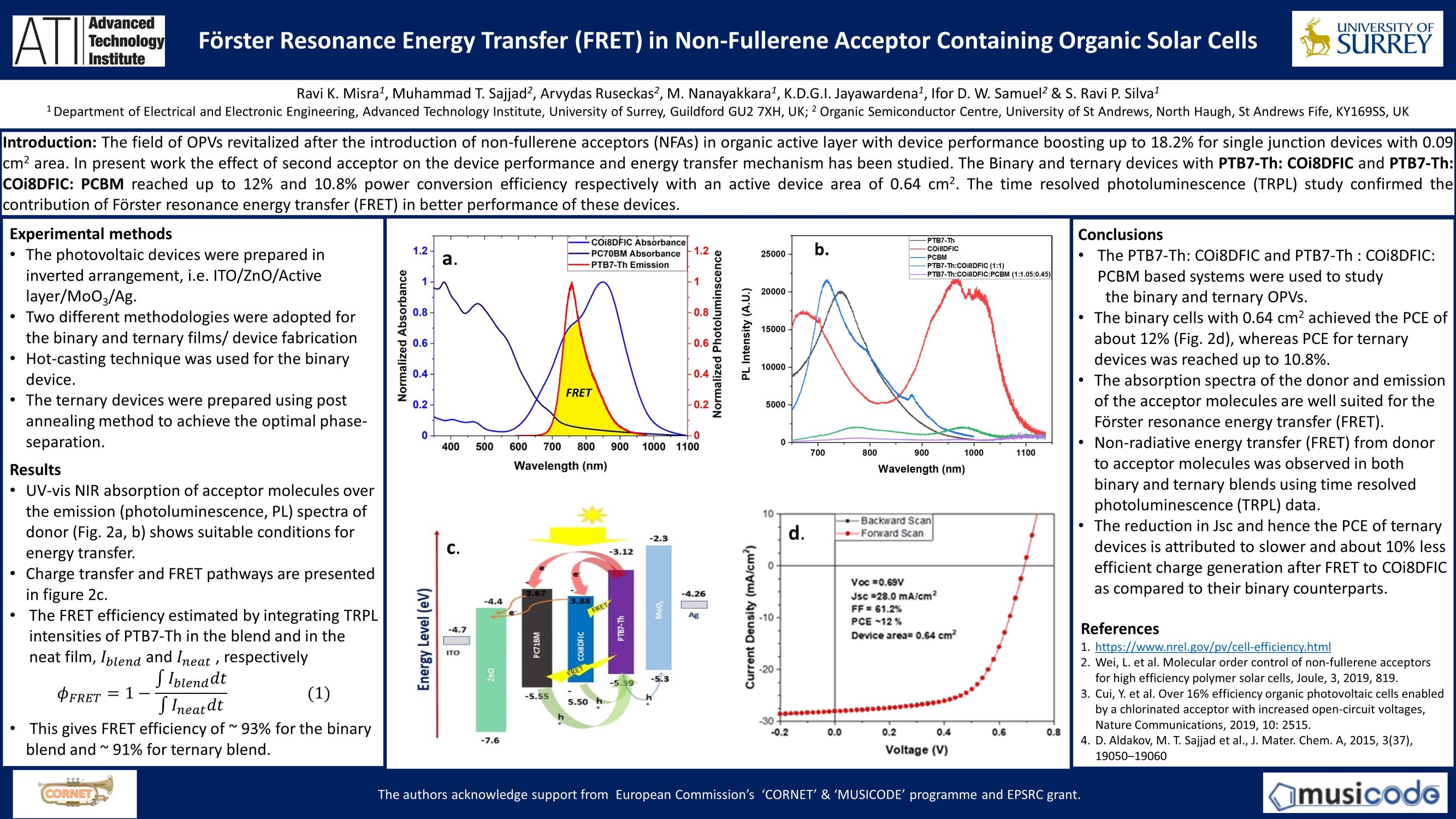 The field of OPVs revitalized after the introduction of non-fullerene acceptors (NFAs) in organic active layer with device performance boosting up to 18.2% for single junction devices with 0.09 cm2 area. In present work the effect of second acceptor on the device performance and energy transfer mechanism has been studied. The Binary and ternary devices with PTB7-Th: COi8DFIC and PTB7-Th: COi8DFIC: PCBM with an active device area of 0.64 cm2 reached up to 12% and 10.8% power conversion efficiency respectively. The time resolved photoluminescence (TRPL) study confirmed the contribution of Förster resonance energy transfer (FRET) in better performance of these devices.
The authors acknowledge support from European Commission's 'CORNET' & 'MUSICODE' programme and EPSRC grant.
© Fundació Scito