Crystal Engineering Approach for Fabrication of Inverted Perovskite Solar Cell in Ambient Conditions
a
LASE—Laboratory of Advanced Solar Energy, National University of Science and Technology "MISiS", Leninsky Prospect 4, 119049 Moscow, Russia
b
CHOSE—Centre for Hybrid and Organic Solar Energy, University of Rome "Tor Vergata", via del Politecnico 1, 00133 Rome, Italy
c
Department of Chemical Science and Technologies, University of Rome Tor Vergata, via della Ricerca Scientifica 1, 00133 Rome, Italy
d
Department of Functional Nanosystems and High-Temperature Materials, National University of Science and Technology "MISiS", Leninsky Prospect 4, 119049 Moscow, Russia
Poster,
Inga Ermanova,
199
Publication date: 11th May 2021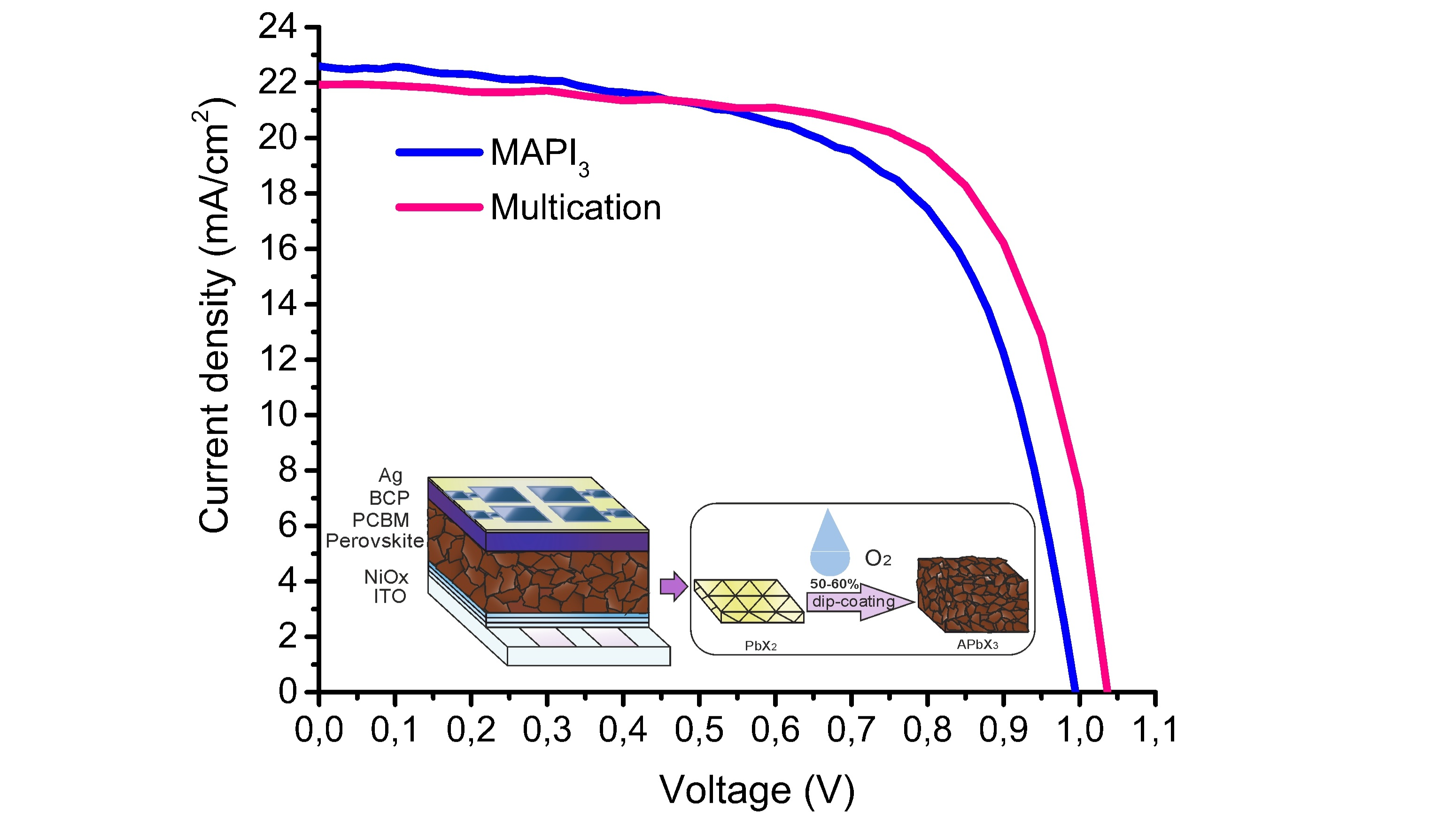 ePoster: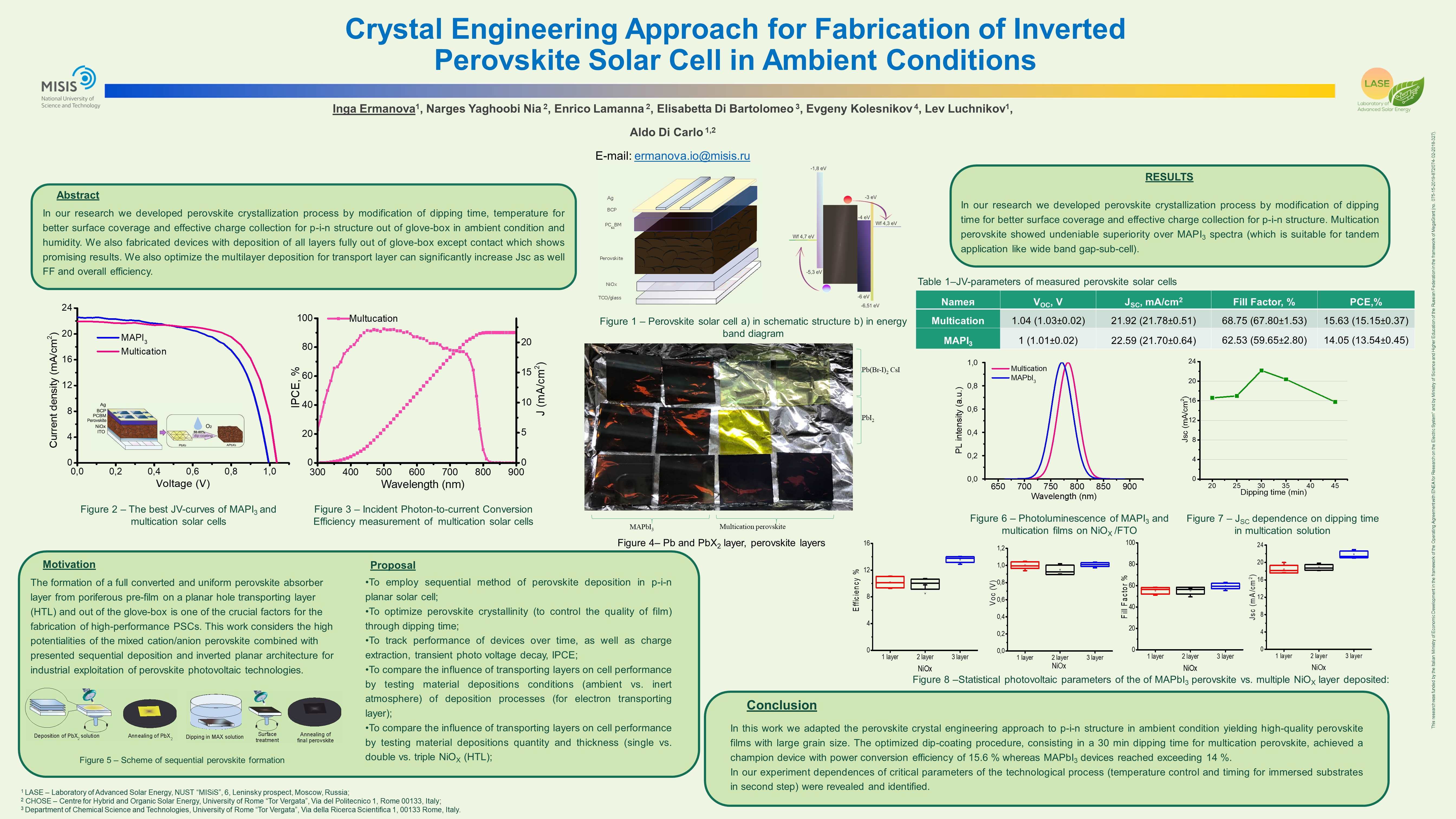 In our research we developed perovskite crystallization process by modification of dipping time, temperature for better surface coverage and effective charge collection for p-i-n structure out of glove-box in ambient condition and humidity. We also fabricated devices with deposition of all layers fully out of glove-box except contact which shows promising results. We also optimize the multilayer deposition for transport layer can significantly increase Jsc as well FF and overall efficiency. The optimized dip-coating procedure, consisting in a 30 min dipping time for multication perovskite, achieved a champion device with power conversion efficiency of 15.6 % whereas MAPbI3 devices reached exceeding 14 %.
I.E., L.L. and A.D.C. gratefully acknowledge the financial support from the Ministry of Science and Higher Education of the Russian Federation in the framework of MegaGrant (no. 075-15-2019-872/074- 02-2018-327). N.Y.N. acknowledge the Italian Ministry of Economic Development in the framework of the Operating Agreement with ENEA for Research on the Electric System.
© Fundació Scito