Flexible perovskite solar cells based on vacuum-assisted crystallization process
a
Jeonbuk National University, South Korea, Jeonju, Korea, Republic of
Poster,
Sang-Heon Lee,
268
Publication date: 30th March 2023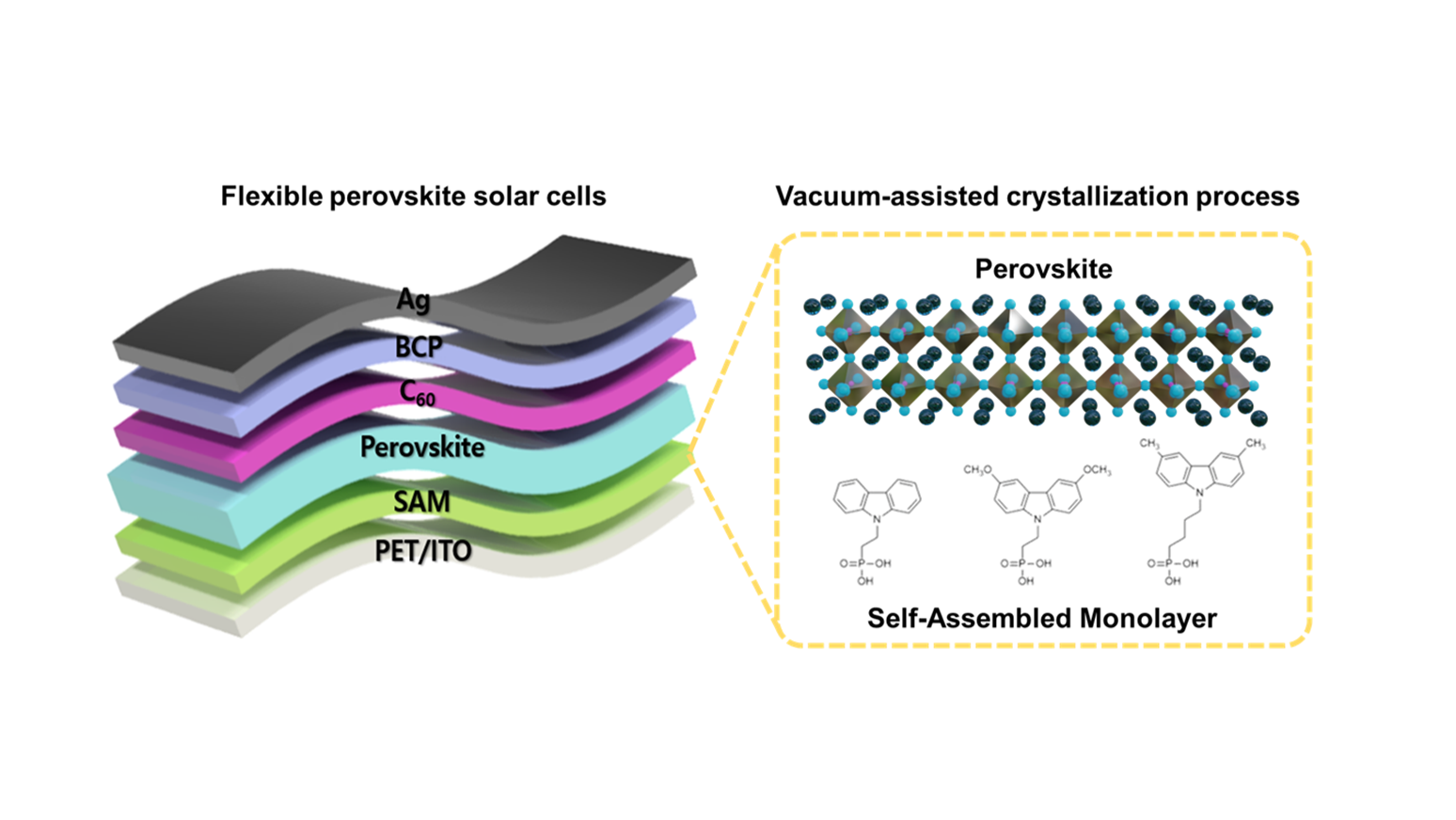 Perovskite solar cells are attracting attention as next-generation solar cells due to their high efficiency and low manufacturing costs. Furthermore, flexible perovskite solar cells (f-PSCs) with light weight and bendable characteristics are rising as advanced energy sources in the field of mobile and architectural applications. However, f-PSCs have not yet reached the efficiency of rigid PSCs. This is because high-performance hole transport layer (HTL) materials such as NiOX require high-temperature annealing, making them inapplicable to flexible substrates that can be processed at low temperatures, and because perovskite layers do not form well on self-assembling molecular thin films with hydrophobic nature used as charge transport layers. To address these issues, in this study, we applied a vacuum-assisted crystallization process to deposit HTL and a perovskite layer. The vacuum-assisted crystallization process enabled annealing-free deposition of self-assembling molecular thin films and formation of uniform perovskite layers with high crystallinity, resulting in improved device performance. The findings of this study provide a detailed analysis of the impact of the vacuum-assisted crystallization process and the formation of thin films on the performance of flexible perovskite solar cells.
This work was supported by the National Research Foundation (NRF) of Korea (NRF-2021R1A2C2010353 and 2020R1I1A1A01051961) and the Korea Electric Power Corporation (CX72220014).
© FUNDACIO DE LA COMUNITAT VALENCIANA SCITO