Developing Tandem Solid-State DSCs
a
Energy Materials Laboratory, Newcastle University, Newcastle upon Tyne, NE1 7RU, England
b
School of Chemistry, University of Glasgow, University Pl, G12 8QQ, Glasgow, UK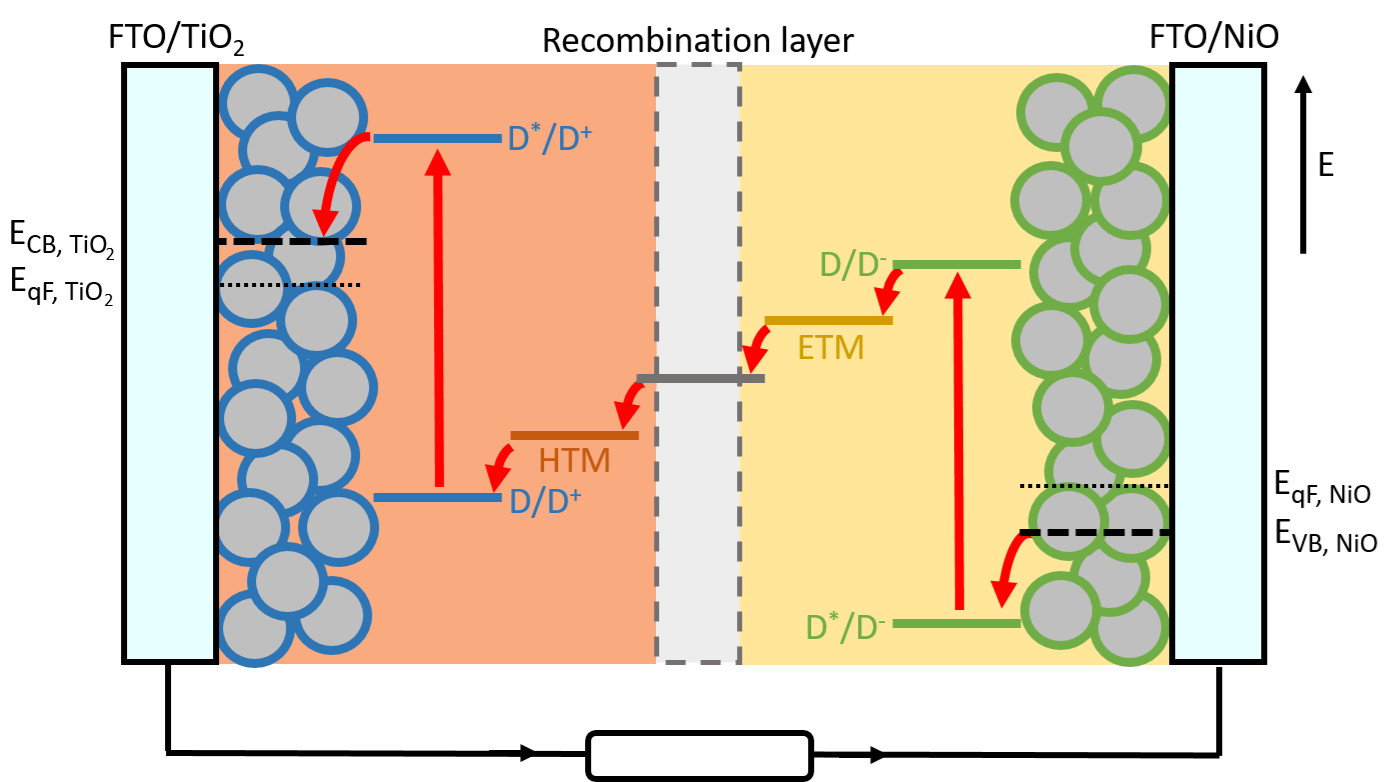 One promising third generation photovoltaic technology is Dye-sensitised Solar Cells (DSCs) as they perform well under higher temperature conditions and diffuse light. They have been demonstrated to perform particularly well for indoor applications powering small devices, such as small sensors for the Internet of Things (IoT).[1] DSCs, although highly tuneable to suit their application, face shortcomings over relatively low power conversion efficiencies and limited durability when utilising a liquid electrolyte.
To overcome the stability issues surrounding the liquid electrolyte, solid-state DSCs (ssDSCs) have been introduced where the liquid electrolyte has been replaced by solid-state alternatives.[2] To increase the theoretical maximum efficiency, n-p tandem structured DSCs have been designed by sandwiching an n-type DSC (n-DSC) with a p-type DSC (p-DSC) to utilise more of the solar spectrum.[3]
The focus of this research is on combining the features of both n-p tandem DSCs and solid-state DSCs in attempt to overcome the current problems with traditional DSCs and lay the foundations for a highly efficient, stable solar cell. The presentation will discuss device fabrication and materials deposition, and will include supporting kinetic data as well as other solar cell characterisation.
© FUNDACIO DE LA COMUNITAT VALENCIANA SCITO