Scaling up carbon based printed perovskite solar cell technology at Aalto University
a
Department of Applied Physics, Aalto University, P.O.Box 15100, Espoo, FI-00076 AALTO, Finland
nanoGe Perovskite Conferences
Proceedings of International Conference on Perovskite Thin Film Photovoltaics and Perovskite Photonics and Optoelectronics (NIPHO20)
Sevilla, Spain, 2020 February 23rd - 25th
Poster,
Syed Ghufran Hashmi,
085
Publication date: 25th November 2019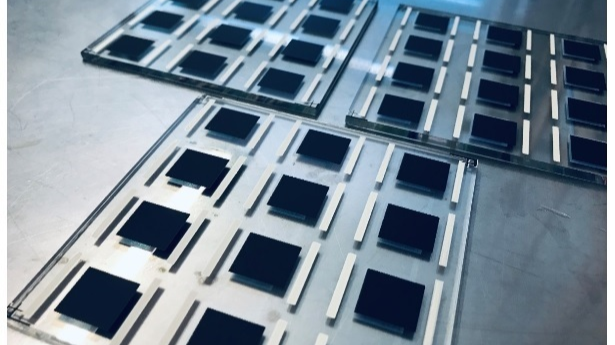 Among various configurations of PSCs, carbon back contact based printable mesoscopic perovskite solar cells (CPSCs) keep immense potential to generate low cost decentralized electricity production 1-5.
We have been developing this significantly low cost solar cell technology at Aalto University-Finland and have successfully up-scaled this promising perovskite solar cell structure from the lab sized devices to 10 x10 cm2 substrates based solar modules. We have now been further scaling up the technology on 20 x 20 cm2 and 30 x 21 cm2 glass substrates.
In our poster presentation, we aim to highlight our progressive transition from lab-scaled CPSCs to large area solar modules, which have been produced in completely clean room free conditions and by utilizing scalable printing technologies such as screen- printing and inkjet printing.
Our evidences for scaling up this emerging low cost and stable photovoltaic technology suggest that traditional scalable materials deposition methods can be successfully adopted to produce these perovskites based solar panels with highly reliable process control and extraordinary performance reproducibility.
This work was financed by Business Finland.
© FUNDACIO DE LA COMUNITAT VALENCIANA SCITO