Angle-Resolved Optical Spectroscopy on Light-Emitting Nanocrystals and Self-Assembled Nanoplatelets
a
Fluxim AG, CH, Katharina-Sulzer-Platz, 2, Winterthur, Switzerland
b
Max Planck Institute for Polymer Research, Mainz, DE, Ackermannweg, 10, Mainz, Germany
Poster,
Daniele Braga,
018
Publication date: 6th May 2020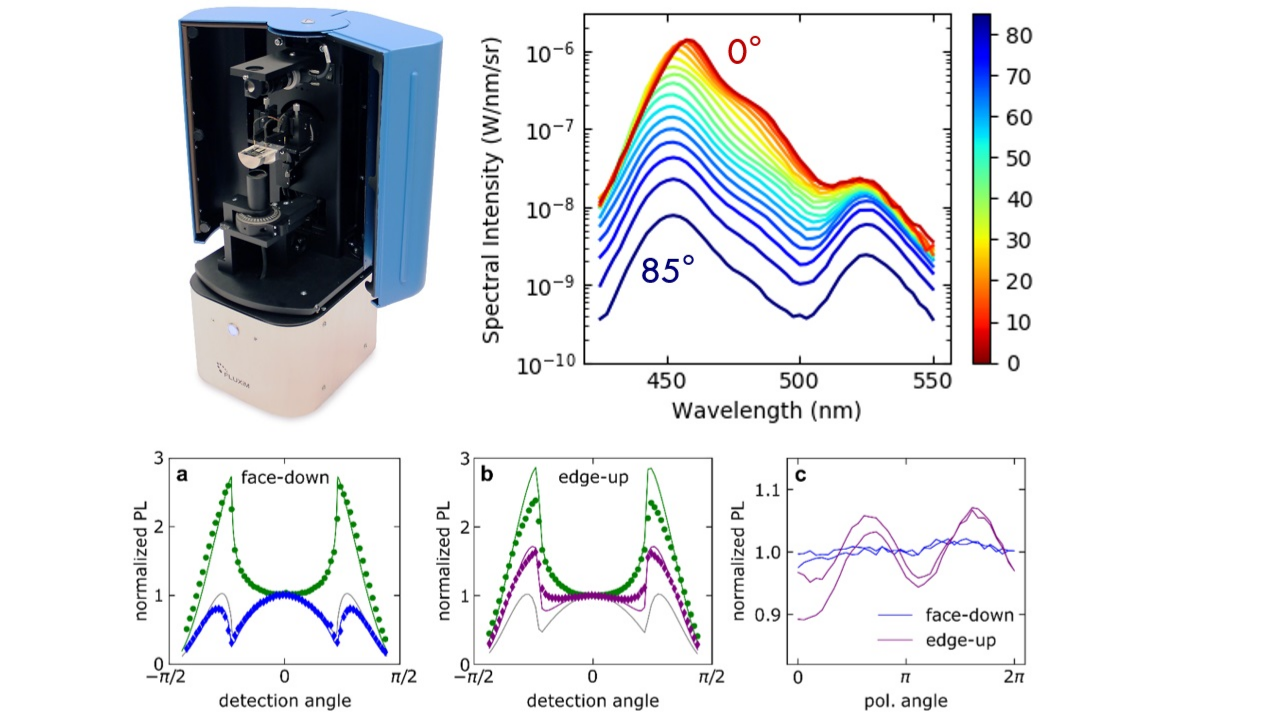 ePoster: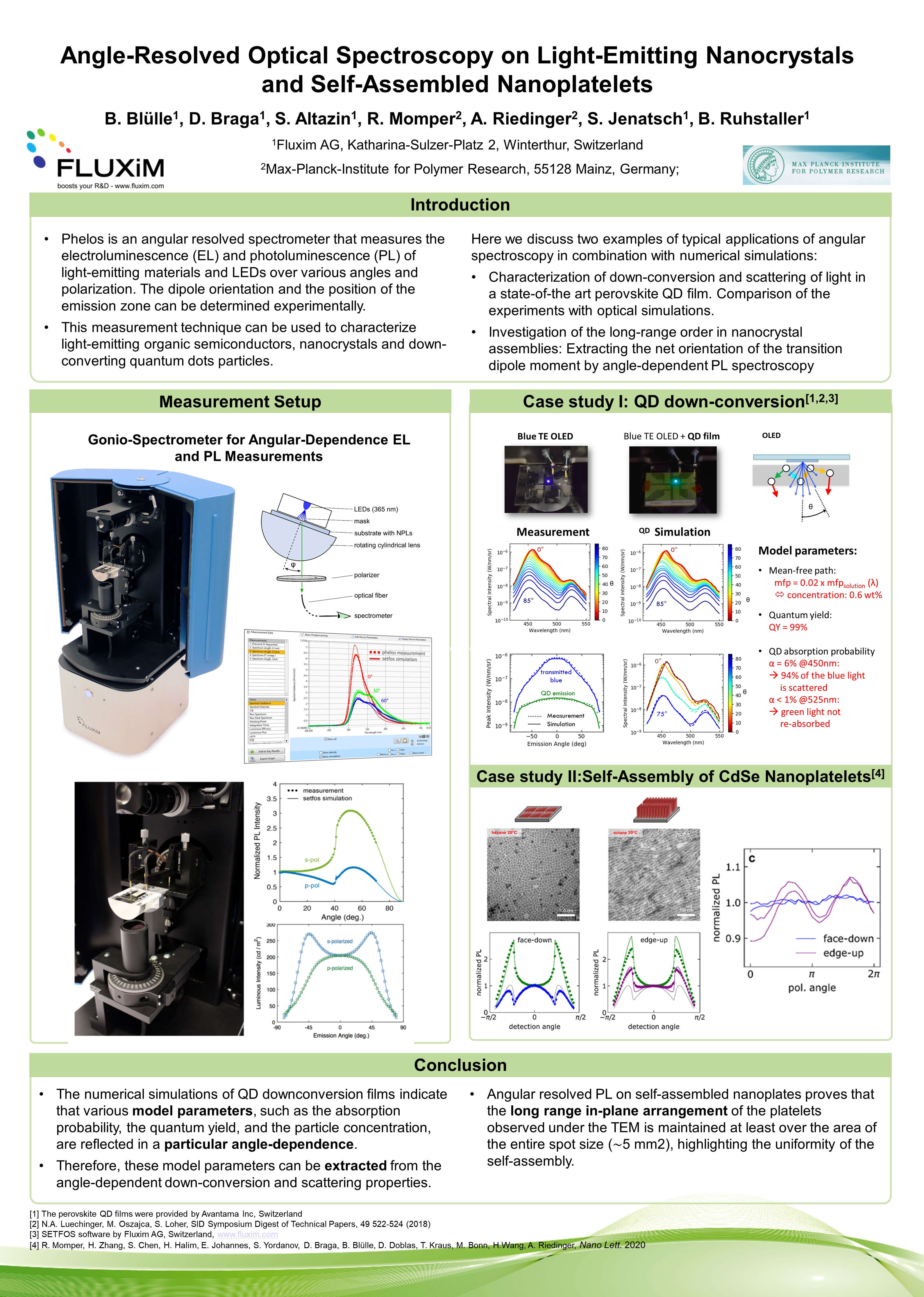 Phelos is an angular resolved spectrometer that measures the electroluminescence (EL) and photoluminescence (PL) of light-emitting materials. Here we discuss two examples of typical applications of angular spectroscopy in combination with numerical simulations:
•Characterization of down-conversion and scattering of light in a state-of-the art perovskite QD film. Comparison of the experiments with optical simulations.
•Investigation of the long-range order in nanocrystal assemblies: Extracting the net orientation of the transition dipole moment by angle-dependent PL spectroscopy
© Fundació Scito