Social Dinner will take place at Balls Brothers Austin Friars restaurant on July 7th at 7.30 PM.
A casual and beautiful restaurant, located in the Austin Friars street. Plenty of tradition, the first Balls Brothers restaurant was established in London in 1860.
Balls Brothers Austin Friars 10-11 Austin Friars, London EC2N 2HG, United Kingdom
It will be mandatory to buy tickets in advance. Vegan menu will be available.
Dinner will be stand up style
​​​​
It takes a 45 min walk from Venue to arrive to the social dinner restaurant.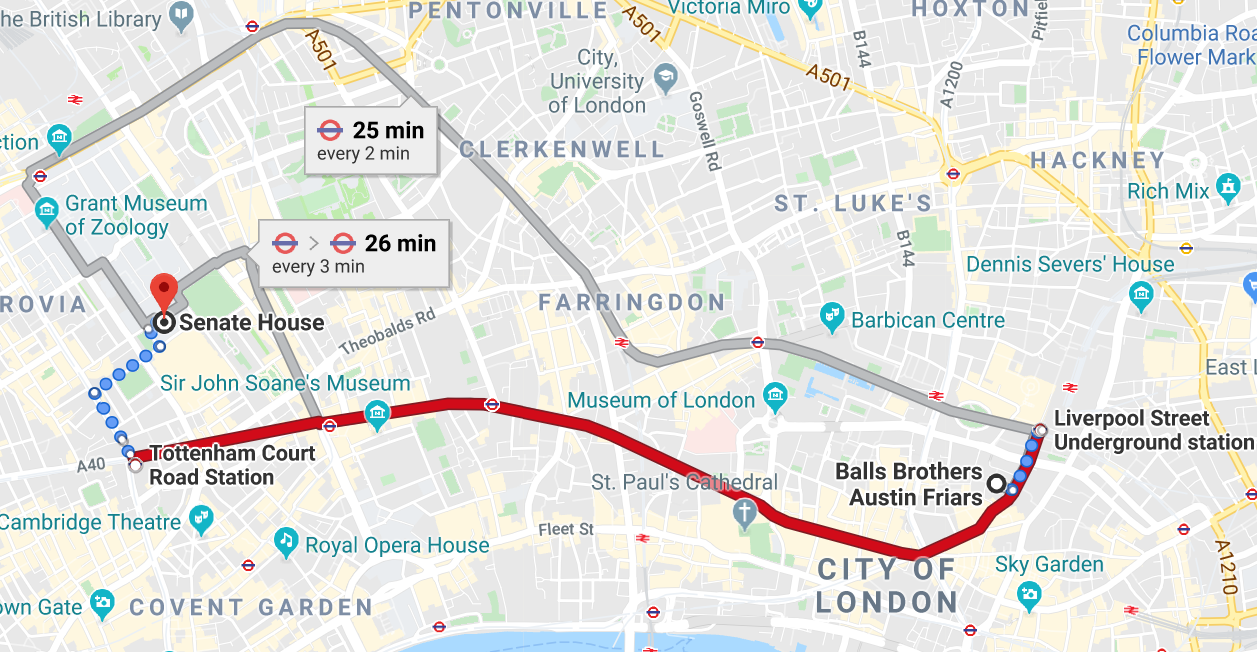 You can also arrive to the social dinner event by public transport.
London Underground.
It takes about 22 min from Tottenham Court Road Station, (Circle, Hammersmith and City Metropolitan lines).
Average frequency of 3 minutes.
Check timetables here.