The conference will take place in Senate House, University of London, UK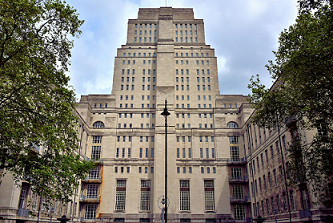 Malet Street, London, WC1E 7HU. UK
Lunch is not included. Please, select the best place around according to your budget and preferences.
This website lists several places around.
Senate House is the administrative centre of the University of London, situated in the heart of Bloomsbury, London, immediately to the north of the British Museum.
The Art Deco building was constructed between 1932 and 1937 as the first phase of a large uncompleted scheme designed for the University by Charles Holden.
During the Second World War, the building's use by the Ministry of Information inspired two noted English writers: Graham Greene's novel The Ministry of Fear (1943). George Orwell's wife Eileen worked in Senate House for the Censorship Department of the Ministry of Information, and her experiences inspired the description of the Ministry of Truth in Orwell's 1949 novel Nineteen Eighty-Four.
Today the main building contains the University of London's Central Academic Bodies and activities, including the offices of the Vice-Chancellor of the University, the entire collection of the Senate House Library, and seven of the nine research institutes of the School of Advanced Study.