Kyoto is promoting itself as an fun city to walk around with the phrase "arukumachi KYOTO".
One of the measures Kyoto City has taken to promote walking in Kyoto is the carry service available at Kyoto Station, which frees tourists from having to carry around bulky luggage.
You can have luggage delivered from the service counter at Kyoto Station to your hotel, or from your hotel to the Kyoto Station service counter. Please check the below links for information about fees, hours, delivery times and hotels delivered to.
Several trains run in Kyoto, starting with the Kyoto City Subway Karasuma line which runs North/South from Kyoto Station to Kokusaikaikan (Kyoto International Conference Center) Station. There is also a charming old-fashioned train that runs between Kameoka and Saga.
For timetables and station maps for the different lines, please check here.
For a train transfer search, please check here.
The city of Kyoto offers Zen gardens, classical Buddhist temples like Kiyomizu Temple, the Kyoto Imperial Palace, traditional wooden houses and much more. It is considered Japan's capital of culture and it's also known for formal traditions such as kaiseki dining: multiple courses of precise dishes served following ancient traditions in the Gion district.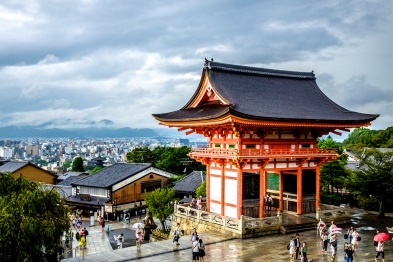 Here is the Kyoto City Official Travel Guide for further information.

And you can find more in Discover Kyoto.