Management of Carrier Transportation for Highly Efficient Tin-based Perovskite Solar Cells
a
The University of Electro-Communications, 1-5-1 Chofugaoka, Chofu, Tokyo 182-8585, Tokyo, Japan
Poster,
Liang Wang,
071
Publication date: 24th October 2023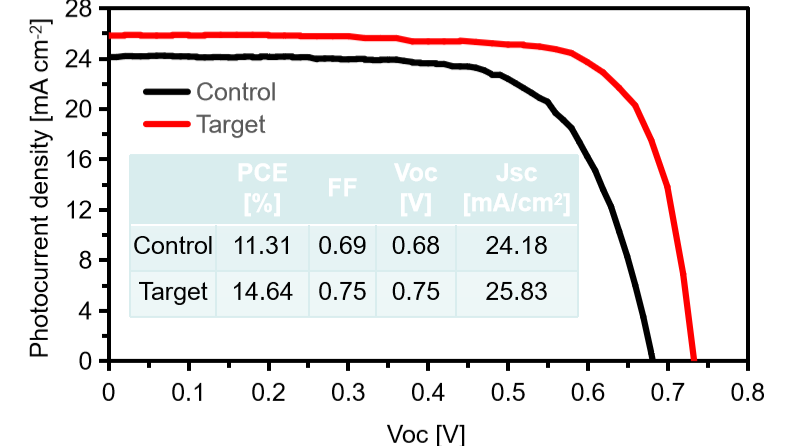 Sn-based perovskite solar cells (PSCs) have emerged as the most efficient alternative to Pb-based perovskite solar cells, showcasing superior power conversion efficiency. This is primarily attributed to their ideal narrow bandgap (~1.4eV), small exciton binding energy, high carrier mobility, and environmentally friendly nature. However, the performance of Sn-based PSCs is hindered by the presence of numerous recombination centers and a mismatch in energy levels. These factors limit the overall improvement of device performance. To address these challenges, this abstract proposes a ternary passivation strategy, which effectively reduces trap densities and enhances carrier transport within the solar cell.
Through the implementation of this passivation strategy, a significant enhancement in device performance is achieved. Notably, a power conversion efficiency of 14.64% is obtained, representing a substantial improvement in the overall efficiency of Sn-based PSCs. This breakthrough in performance highlights the potential of the ternary passivation strategy as a promising approach for further advancing the development of Sn-based PSCs.
© FUNDACIO DE LA COMUNITAT VALENCIANA SCITO