Visit Fallas Festival of València
With the joy of Spring, València gets fully immersed in the Fallas Festival, declared Intangible Heritage of Humanity in 2016.
From the 1st to the 19th of March every year, the city celebrates multiple events that attract thousands of visitors from Spain and other places in the world.
Most of the activities related to the Fallas Festival in 2023 will take place in the week of 14th to 19th of March, which is right after the MATSUS Conference. With this being said, we want to invite you to experience this fascinating festivity.
Mascletà, from 1st to 19th of March
There are only few things that Valencian love more than gunpowder. During 19 days in a row, in the Main Square or "Plaza del Ayuntamiento" at 14:00hrs there is an explosion of firecrackers like nothing you have ever seen before. Mascletà combines noise, vibration and the excitement of a crowd that awaits for the famous ""Mr. Pyrotechnic, the mascletà can start now".
We can only recommend you to keep your mouth a little open to avoid damaging your ears with the 120 decibels that can be reached.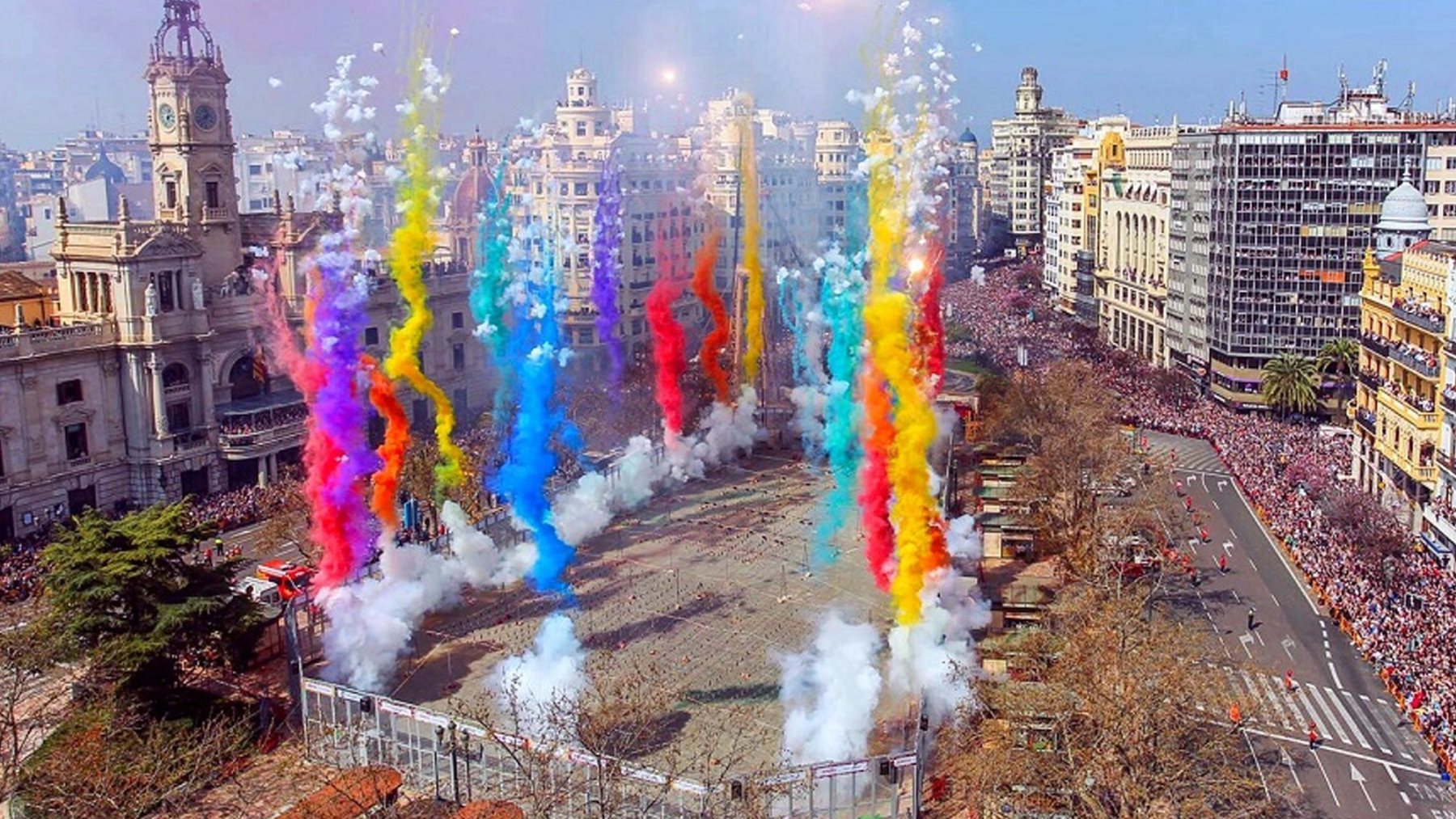 The Plantà consists of the night in which all Fallas commissions set up their monuments all around València. This activity takes place throughout the night, since in the morning of the next day the judges decide which monuments will be awarded as the best of the edition.
These cardboard monuments reflect and criticize with great sarcasm the social and political reality.